Trend Report: Interior Design Materials and Ideas for 2018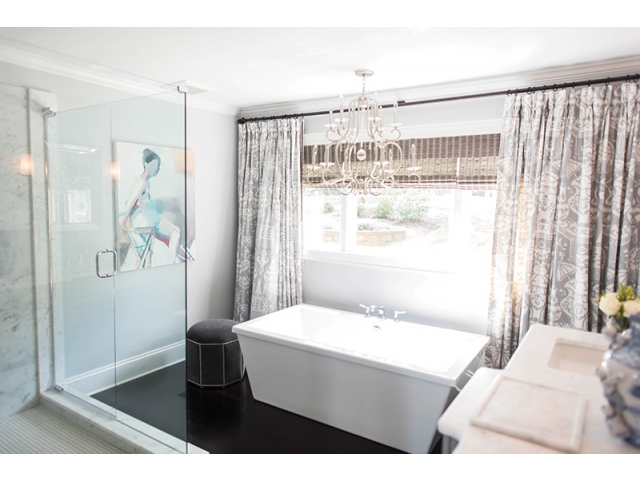 Remember last year when we predicted smart home gadgets and artisanal accessories would be a hit for 2017? Well, not to say, "I told you so," but it seems last year's projections were pretty spot-on. Almost everyone owns an Amazon Echo or Google Home nowadays (especially post-holidays), and artisanal items were a huge highlight in this colorful Charlotte-area nursery.
But 2017 is gone, and a new year has begun, which means there are new trends to keep an eye out for. And we think you're going to like these. Just remember that trends are always best used as guidelines, and you should never adopt a style or look you don't love.
Interior Design Trends for 2018
Pared-down bedrooms. When you're pining for a good night's sleep, the last thing you need is a room full of visual stimulators. Homeowners are realizing this and opting for almost-minimalist, modern bedroom designs to keep the atmosphere calm. Review our article on designing your master bedroom for a better sleep, and check out some of our past favorite bedrooms for some inspiration.
Antibacterial surfaces. Imagine this: You've finished fileting two chicken breasts, and you're ready to prep the other ingredients. Instead of spraying the salmonella-soaked counter space clean, you just start prepping the veggies on the same surface. Sounds like a terrible idea, right? Well, not if you lean into the antibacterial surface trend. Plenty such surfaces debuted at Italy's International Exhibition of Ceramic Tile and Bathroom Furnishings (CERSAIE) in September—tiles transforming showers, kitchens, and bathrooms use a process called photocatalysis, which means there is a semiconductor in the material that's activated by light, killing germs on the surface while also purifying the surrounding air. Learn more about this type of surface by reviewing Porcelanosa's KRION products.
Color in the kitchen. All-white kitchens will always be a favorite (especially with Charlotte designers), mostly for their clean appeal. However, that doesn't mean there's no room for additional hues, especially for homeowners looking to personalize their spaces as the all-white trend continues its popularity. To complement white kitchen walls, homeowners may be looking to rich neutral palettes including navy and gray to add some depth. Additionally, warmer cabinet tones will sneak in, offering a sophisticated but inviting feel.
Bedroom feature walls. Whether your preference is shiplap, a mural, wallpaper, reclaimed wood, or millwork panels, you can't go wrong with defining the head of your bed with an eye-catching feature wall. Because most of these options are budget- and DIY-friendly, many homeowners are skipping out on headboards and choosing textural or unique feature walls to anchor the bedroom.
Bold sofas. There's something so whimsical and elegant about a beautifully colored couch. With last year's velvet trend still going strong, richly colored, tufted couches in the material remain a treat for the eyes. If your living room is looking lackluster, a new, bold sofa could be a great fix. Accented with spirited throw pillows and mixed textures, a daring sofa choice becomes an instant favorite in the room.