Trend Talk
Two sisters and their consignment shop in Dilworth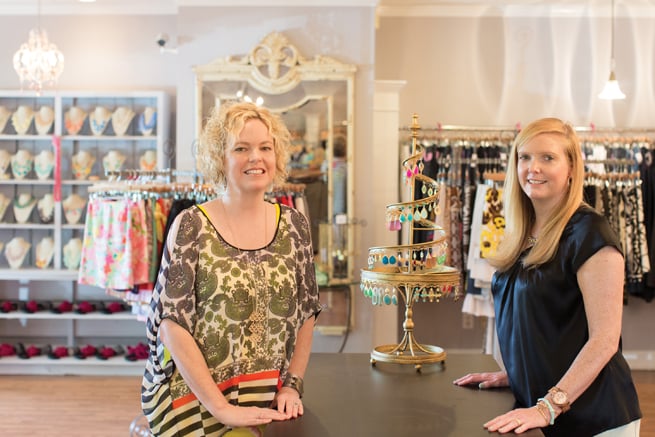 Two Charlotte sisters give recycled fashion a good name. They share some of their favorites from this year.
Sisters Jen Auten Popieniek and Tracy Auten teamed up six years ago to create J.T. Posh, a consignment shop in Dilworth.
Working closely with a long list of upscale boutiques, they score scads of merchandise with the original tags still attached. Customers feel like triumphant treasure hunters every time they purchase a never-worn designer piece for a fraction of its original price.
Charlotte natives, the sisters have seen the city's style scene evolve. And this year, several new trends have emerged, making them excited about what might be next.
"Trends I'm loving this season—leather accents on clothing," Auten says.
"Anything gray, and skinny, ripped jeans," Popieniek adds. "Also, being that we both graduated high school in the '90s, we are loving the '90s revival."
Still, there are some trends they won't touch.
"Printed jeans," Popieniek says. "Definitely love the way they look on other girls, but we can't pull them off. Wish we could."