Try Iconic Wines By The Glass—at Cost
"Break-even bottles" at The Porter's House give a chance to sample out-of-budget bottles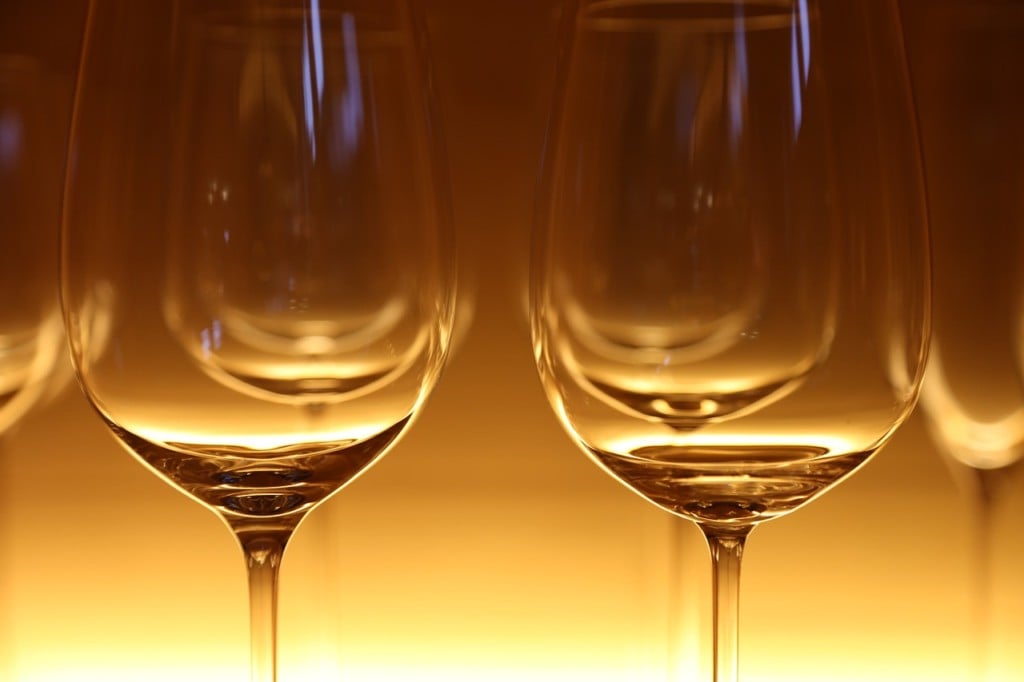 DRINKING WINE CAN BE an expensive hobby, especially for those looking to be a connoisseur rather than a casual drinker. The Porter's House, Rare Roots Hospitality's south Charlotte steak house, has a way for guests to try some of the world's more iconic wines more affordably: its "break-even bottle" offerings.
"We as a group are always looking for good ideas that we see out and about in the industry, and one of us—I don't remember if it was myself or Brian (Lorusso, head of the Rare Roots bar program)—stumbled upon a bar in Texas … that does a breakeven whiskey program as part of their program," General Manager Tim Buchanan says, "and I just thought it was a great idea."
There's one break-even bottle of wine always on rotation, and sometimes, there's a whiskey option, too. Hundred Acre's "Ark Vineyard" Cabernet 2013, one of the leaders in the California cult wine pack, just wrapped up its time as a breakeven bottle. The beloved wine is hard to come by, and runs nearly $500 per bottle bought on the second-hand market. On wine lists, they can run about $900.
"Most of the wines that we've done are wines that you would find for considerably more money by-the-bottle only at any of the chain steak houses around Charlotte—and for good reason: they're hard to get," Buchanan says. "Some of them I get a chance to buy once a year; some are available a little more often, but they're hard to get and you don't see them everywhere."
Buchanan ordered a case (six bottles) of the Hundred Acre when he had the chance. Guests were able to purchase a glass for $90, which is an incredible amount of money for a glass of wine, but a great deal for those who have always wanted to try Hundred Acre but couldn't find or couldn't afford to buy a bottle. It was also offered as a half glass for $45. Once the Hundred Acre sold out, Buchanan another well-known winemaker in its spot: Chappellet, which is the current offering.
The winery's Pritchard Hill Estate cab, vintage 2013, is on the menu for $38.75 and can also be poured as a half-glass. Released at $200, wine critic Robert Parker gave the wine an impressive 98+ score, and it's now in the early end of its drinking window. He noted the wine's nose of white flowers, crushed rock, blueberry, black raspberry, and cassis, but what you smell might be entirely different.
"It gives them a chance to try it and talk about it," Buchanan says.
The wines won't always be California cabs; to encourage guests to try outside of the United States, Buchanan is adding some Spanish and Italian wines. Up next are Tignanello 2013 for $20/glass, Vega Sicilia 'Valbuena 5' 2011 for $40/glass, and Realm 'The Bard' Cabernet 2014 for $30/glass. Also coming up is Buffalo Trace Antique on the whiskey side.
"Short term, we just take a bath on the product," Buchanan says. "Long term is to nurture and develop a staff and a guest base that enjoys finding out what the new breakeven is or trying a halfglass of something."
Follow The Porter's House on Instagram to keep track of when the breakeven bottle changes.