'Try Showing a Little Class'
A Republican congressional staffer's social media faux pas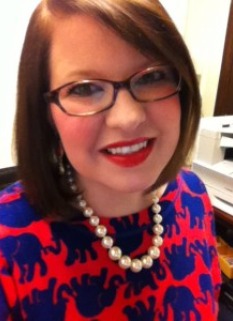 By now, you've probably heard about this:
Dear Sasha and Malia, I get you're both in those awful teen years, but you're a part of the First Family, try showing a little class. At least respect the part you play. Then again your mother and father don't respect their positions very much, or the nation for that matter, so I'm guessing you're coming up a little short in the 'good role model' department. Nevertheless, stretch yourself. Rise to the occasion. Act like being in the White House matters to you. Dress like you deserve respect, not a spot at a bar. And certainly don't make faces during televised public events.
This nugget of unsolicited advice comes from Jacksonville, N.C., native and 2007 ECU graduate Elizabeth Lauten, who works as the communications director for U.S. Rep. Stephen Fincher, a Republican from Tennessee. ("At Audeamus Communications, we like to do things a little different—that is, we like to push your expectations to the limit and then exceed them," according to her LinkedIn profile. "Audeamus" is Latin for "may we risk.")
Lauten posted the above to Facebook on Thursday after Sasha and Malia Obama were seen looking bored and unimpressed at the annual White House turkey pardoning—looking, in other words, like teenaged girls at a turkey pardoning. Lauten later apologized on Facebook—"after many hours of prayer [and] talking to my parents"—and then deleted both posts.
What's as bad as Lauten publicly lecturing the Obama daughters is some of the backlash she's had to endure from Twitter and other sources—people spouting nasty, gender-specific epithets I don't have to specify here. That's not the way to object to anyone's real or perceived lack of decorum, a lesson I hope Lauten herself has learned.
Far better to react in a way that's more precise and steers clear of sexism. For example, you'd be perfectly within your rights to refer to Lauten as a judgmental, hypocritical, narrow-minded, pig-headed partisan hack with no second thoughts about taking a public shot at a pair of teenagers until, apparently, hours of prayer and a consultation with her parents. I'm hoping that by noon tomorrow, we'll be able to call her one more thing: unemployed.