Try These DIY Fall Harvest Decor Ideas
Easy on the wallet and on the eyes.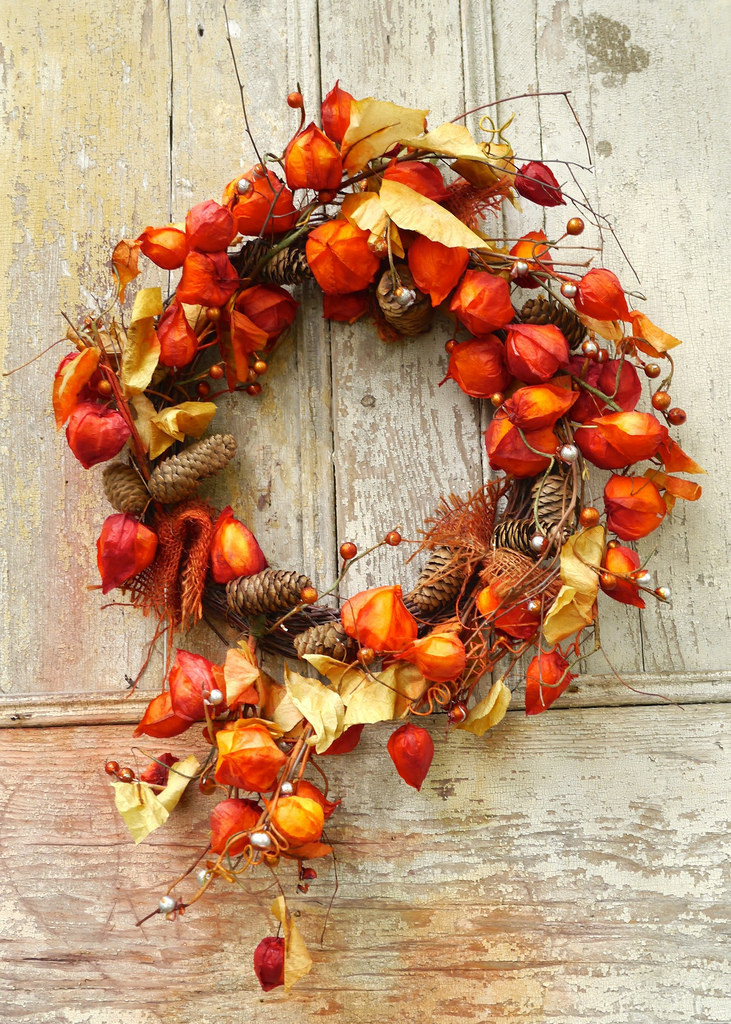 Tomorrow marks the first day of November, and while some people are still wigging out about Halloween, we all know that stores have had Christmas decor on display for quite some time now. Yes, it seems like the holidays whiz by in one big whirlwind, barely leaving time to decorate in between each one. That's why some homeowners and renters might simply shrug at the idea of putting up seasonal holiday decor—it's just too much effort for the small timeframe.
Well, maybe those people are doing just that: putting in too much effort.
Decorating for seasonal moments doesn't have to be an all-out event. It doesn't have to be an expensive endeavor, either. You can create a festive environment using as little as your own two hands, a couple of crafty supplies, and just a sprinkle of holiday cheer. OK, that last bit was cheesy, but we're just trying to boost the morale here! Help us help you.
As we move into November, it's time to get your harvest decor ready for display. Skip the overpriced store-bought accessories and instead give DIY a try. We have some simple DIY harvest decor ideas that will have you heading into the holiday season in style. Who said seasonal decor had to be daunting?
Chic White Harvest Centerpiece
In lieu of traditional burnt tones, use pale and white colors for a modern take on a harvest centerpiece. Like you'll see on this blog, the creator pulled together small lumina and baby boo pumpkins, dried hydrangeas, votive candles, and antlers. The mixture of textures and items give this centerpiece an unexpectedly stylish and tasteful look. Recreate this centerpiece if you want to stick with a monochromatic look that doesn't distract from the rest of your home's design.
Pine Cone Lamp Finials
Make use out of those falling pine cones and corral a few to bring indoors. For simple DIY harvest decor, all you need to do is sand the bottoms of the pine cones, then super glue them to the top of your lamp finials. (Finials are those twisty pieces atop the lamp harps.) If you don't want to sacrifice your everyday finials, you can buy inexpensive ones at a local hardware store. The best part about this decoration idea is it's timeless and can last all through winter. You can box up the pine cone finials when the weather heats up again, and use them year after year.
Festive Wreath
A wreath will instantly spice up your front door. You can also choose to place wreaths inside on closet doors or in other creative places–there really aren't any rules! And luckily, making a wreath that fits your home's color palette is exceedingly easy. Follow our tips here for making a summery wreath, but swap out the wreath ingredients for fall foliage and accessories. We love DIY wreaths because of their flexibility.
Harvest-Themed Vases
Switch out your everyday flowers for something a little more seasonal. If you have clear vases with a filler like pebbles or beads, take the fillers out and exchange them for large walnuts (in the shell). Then, instead of flowering buds, place farmhouse-style wheat into the vase. It's a rustic way to incorporate harvest season into your decor without having to buy completely new decorations. Natural elements are perfect for this season, so make good use out of them!