Turq Jewelry 70% OFF!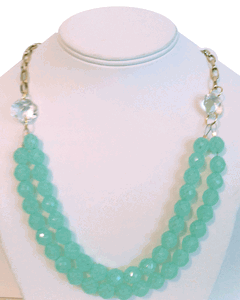 We got the email this morning from Turq Jewelry that after nine years in business it's closing up shop. Sigh.
We love Turq Jewelry not just because their pieces are gorgeous and sophisticated and PERFECT for a wedding for the bride or her 'maids, but also because the duo behind the line is from Charlotte. Lee Addison and Katherine Weeks created the line and it took off amazingly fast—their pieces have been worn by Meredith Vierra, Oprah, and Alysso Milano, to name a few.
Since they're closing their business ALL of their inventory is 70% OFF! Oh my, we about went crazy adding things to our carts because the pendants, earrings, necklaces, everything is SO gorgeous.
Check it out FAST (and maybe pick up your wedding day jewelry or bridesmaids gifts today!)!!