Turq Jewelry at 70% off!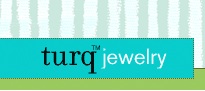 Unfortunately, after nine years turq jewelry is going out of business. They are currently promoting an unbelievable sale, where everything on their website is 70% off! That's right everyone, designs that have been seen on celebs like, Oprah Winfrey, Meredith Vierra, and Alyssa Milano can now be worn by you at a price that won't hurt your wallet. They have a vast selection of earrings and necklaces in every color that are sure to match all the outfits in your wardrobe. Once a piece is out of stock it will be removed from the website–but not to worry, keep checking because new items will be added continuously.
So, take a look at some of our favorites here and don't miss out on the opportunity to snag one of these pieces up for yourself!