Twice as Nice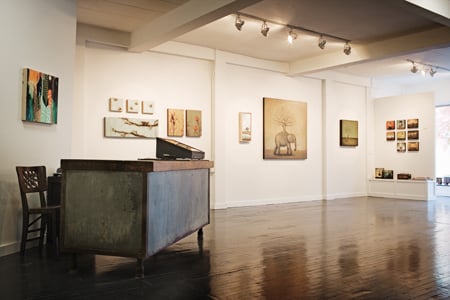 Queen City art lovers — and those who simply enjoy browsing in a gorgeous store — have something to be excited about this winter. The NoDa art gallery, Lark & Key, has opened a second location in South End.
The new location, which offers items like handcrafted totes or paintings by artists such as Flora S. Bowley and Charlotte Foust, will have the same overall concept as the original store. However, with the extra space in the new location, owners Sandy Snead and Duy Huynh have plans for events like jewelry trunk shows, art exhibits, and, eventually, live demonstrations from local potters.
Snead, who, like Huynh, is an artist herself, is excited to meet new customers with an appreciation for art in South End. "Seeing that personal connection to art and getting to experience why someone loves the painting is my favorite part," she says.
Lark & Key, 128 E. Park Ave., 704-334-4616