Two Can't-Miss Trunk Shows TODAY May 4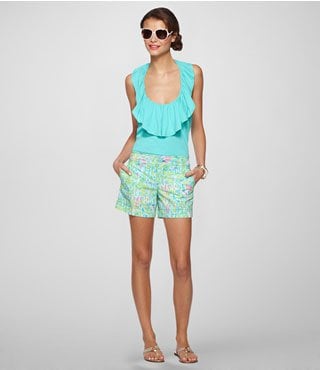 Did your office in uptown lose power? I'm green with envy. Ours is still running like the Energizer Bunny over here, and so are we (deadlines never quit!). If you are so fortunate to find yourself unable to work this afternoon, may I suggest checking out one of these two great trunk shows going on right now!
Lilly Pulitzer at Monkee's Lake Norman
Nothing says summer like a brightly printed sundress from the lovely Lady Pulitzer. Pick your self a fresh bunch of colorful tops, shorts, skirts, and dresses during this all-day event. The store will even stay open until 7p.m. tonight, so if you are stuck at work (like moi), you still have time to make it there!
Meredith A. Jackson Jewelry at Mrs. Howard
Jackson's jewelry designs are simple, sophisticated, and architectural and anyone of them would make a great new addition to your summer wardrobe. Stop in at Mrs. Howard today to sip wine, browse around, and get 10% off any jewelry purchases from Meredith Jackson's collection until 7 p.m.