Two's Company
Design notes on moving in together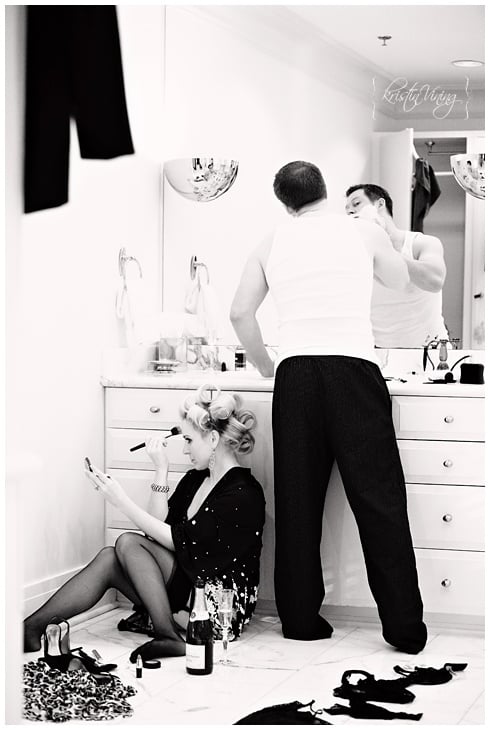 It is said that in relationships, you must pick your battles. Of course the merging of things into one household requires compromise on both ends, but what topics are open for debate and what topics are closed? Redecoration, sharing a bedroom and dealing with potentially tight quarters are just a few of the issues to be addressed in the move. Though he may have thought your pink pillows or crystal chandelier were perfectly adorable adornments in your studio apartment, they are unlikely to align with his personal preferences in decor. So with a few tips, the process can be, at the least, less painful (let's be honest, moving is a tedious feat, regardless) with minimal bickering and happiness on both ends. Bottom line: don't sweat the small stuff. This is an exciting new chapter and the company kept at home trumps all other things.
Rethink an antique.
Whether it's an estate piece passed down through the family or a treasured item you've had for years, there are certain furniture items that hold a highly important place in your heart. Should one of you think it's atrocious, it doesn't mean the other has to toss the item. Think outside the box and consider reupholstering a chair or sofa. Or maybe that abstract sculpture that was once a focal point in the living room could look fantastic in the foyer instead. A darker stain on a coffee table can change its entire look. Sometimes, when it comes to decor pieces, all you need are some good bones to work with.
No surprises.
After you've taken an inventory of items, hit the shops together. Whether it's one person's money or shared funds, this is always the answer. By shopping together, you avoid the blowout fights at home after one person has already purchased something the other absolutely hates. Choose together and always keep compromise in mind. Let him win on a few things and he will return the favor. Just do it together.
Happy medium.
If you have polar opposite design penchants, working to find a balance can be tricky. The end result to avoid: creating a stark space. Gender neutral decorating shouldn't mean plain to the point of impersonality. Your shared space should feel and look like home. It's the personal preferences that will give it that effect. Sure you may not love his Italian rug and he may not love your monogram throw pillows, but those little items are reflections of yourselves, and that's precisely what a home should be.