Undercurrent Coffee Shares the Story Behind its Expansion
They open their second location at Optimist Hall on Aug. 1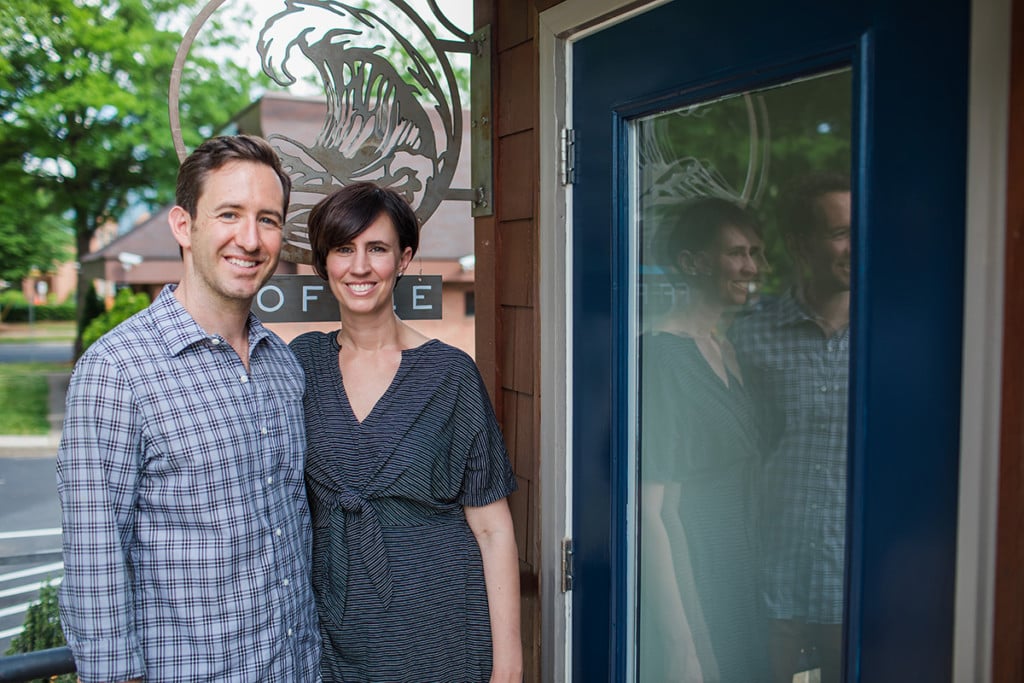 MORE THAN two years after signing a lease in Optimist Hall, Undercurrent Coffee will open its second location with the first batch of tenants on August 1.
Todd and Erin Huber opened the coffee shop's first location in Plaza Midwood in 2018, and they say their approach isn't changing much with Undercurrent's newest spot. "We want to bring the same level of hospitality and community and warmth and service," Todd says. "Purely from a product perspective, it's very similar. What is different, is being part of larger, broader community where we will be playing a role as part of a team instead of going it alone in our own space."
This focus on community was what originally drew Huber to Optimist Hall years ago, as one of the first tenants to sign on to the ambitious renovation of the 125-year-old textile mill building just north of uptown.
"That whole area is part of the community I've lived in for the last 12 years," Huber says. "The community they wanted to create with really authentic food and beverage vendors really matched the ethos we had at Undercurrent in Plaza Midwood."
The massive, 135,000-square-foot space will contain 17 (and counting) food and retail vendors including Bao & Broth, Honeysuckle Gelato, Pet Wants, Spindle Bar, and Zukku Sushi, all opening tenants. Other vendors will opening on a rolling basis in the weeks following August 1.
Huber says he's always loved coffee—on an average day, he drinks two-and-a-half cups—but what he really loves is the culture around coffee shops. "I love to talk to people, I love to be around people," he says. "I met my wife, Erin, 18 years ago … and she's always said I should open a coffee shop."
Before opening Undercurrent in Plaza Midwood, Huber worked in banking. It was Erin's battle with stage four hodgkin lymphoma a few years ago that made him consider a new career path. "The hours had taken a toll on me, and I was really missing spending time with my family," he says. "I really realized I didn't want to go back to banking. I wanted something that was more fulfilling … something that would give me more access to my children, my community, my family."
In addition to coffee, Undercurrent also offers a breakfast and lunch menu including its bestselling avocado toast with dukkah seasoning. Seventy-eight percent of the ingredients served are sourced from local or regional farms.
Part of Huber's plans with Undercurrent is to continue expanding. While he hasn't signed any new leases yet, he says he's eyeing South End and Oakhurst. "I really want to be careful not to spread ourselves too thin and grow too quickly," Huber says. "I'd love to take the next year or so and really doubledown on the existing locations we have right now.