Underlying Effort
What to wear under your wedding gown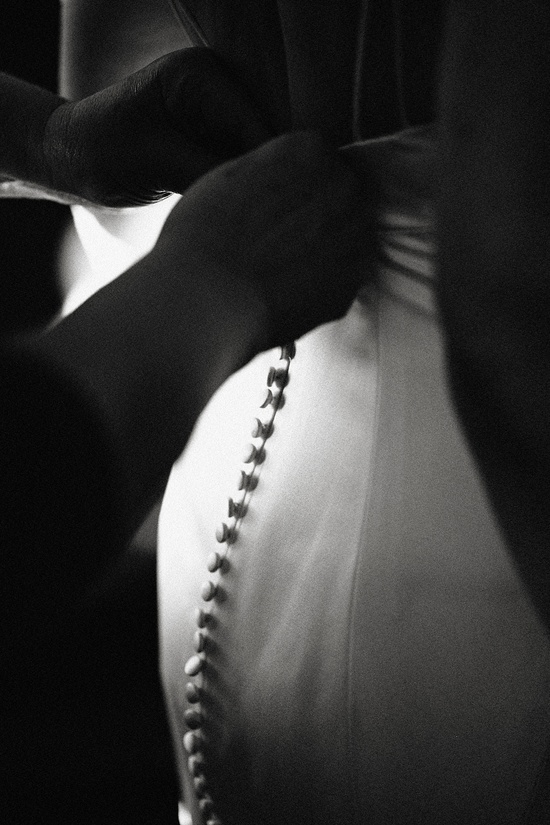 Of all the days not to have a wardrobe malfunction or ill-fitting ensemble, your wedding day is at the top. Second only to the dress in importance, underpinnings are a key essential of dress for the bride. WIth a seemingly endless supply of shapewear and corsetry available for your choosing, the task becomes tricky. So let's start with the basics. Once you've selected your gown, then you can trackle the shapewear shopping. The easiest way to do so: break it down by silhouette and body type. Let's get started…
1. The strapless gown
Proper support is essential for the strapless gown. A long line bra with boning for structure and underwire for lift will do just the trick. Try this stretch-silk satin balconette corset. Don't forget–whatever shapewear you choose, be sure to bring it along for all fittings to wear under the gown. This is essential to making sure the shapewear functions properly with the dress.
Ender Legard Corsetry Ava corset, $720.00
2. The low front gown
Molding, sculpting and impeccable fit will be crucial for the plunging neckline bra. Again, a long-line option will be best. Boning should be present down the front of the corset for an additional smoothing effect. Choose one with cut-outs at the cup area to allow for movement of the neckline without sight of the undergarment.
Ender Legard Corsetry Grace stretch-silk satin plunge corset, $720.00
3. The low back gown
The low back gown can be especially tricky. This silhouette is ideal for the smaller bust bride. For this gown, you'll want an adhesive strapless bra. Be sure to choose an option with underwire and lift for as much support as possible. Fashion Forms is my go-to brand. For the larger bust, you'll want to stick with the corset. This plunging back option has strap support as well as underwire and slight padding for extra lift and support.
Fashion Forms U-plunge self-adhesive backelss strapless bra, $40.00; Ender Legard Corsetry Carmen underwire stretch-silk satin bodice, $560.00
4. The form-fitting gown
Opt for all-over coverage with the slim silhouette gown. A stretch-satin slip or shapesuit will be your best option. The shapesuit will give the most support and contouring. Spanx and ResultWear make fantastic options.
Spanx Haute Contour half shapesuit, $178.00; ResultWear Grace slip, $160.00
5. The full skirt gown
A lengthening corset is what you'll need for the ball gown dress. Be sure to choose one with center panel boning for added lift and support. Otherwise the weight of the skirt will pull down the bodice.
Rosamosario Principessa Flirts embroidered tulle and lace corset, $565.00
a) Flattening the midsection
Choose a high-waisted painty for an instant slimming effect through the middle. Reinforced panels will keep everything smooth and in place for the night.
Spanx Spoil Me Cotton high-waisted stretch briefs, $52.00
b) Bringing up the rear
Enhance the derriére with a defining shorts brief. This will give you lift and the bonus of upper thigh shaping as well.
Spanx Slim Cognito high-waisted thigh-shaper, $72.00
c) Cinch it in
A tiny waist is created through expert boning, rather than shapewear. Choose a quality corset or tank with interior boning throughout. Bonus: the corset creates great cleavage, as opposed to shapewear.
Agent Provocateur Leah georgette corset, $1,590.00
Wedding day photo above: Kristin Vining