Unknown Brewing launching "Improper Glassware" night, also announces latest can release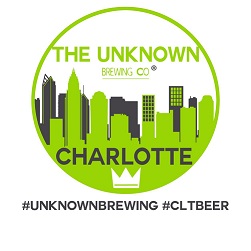 Unknown Brewing has two events coming up this week and as always, expect the unexpected with this local brewery.
The brewery first announced via a press release that its latest can rollout will be Pre-Game, Unknown's session ale. Pre-Game was one of the first beers Unknown offered when it first opened in November 2013, coming in at 4.5 percent ABV (Session ales are often lighter than regular craft offerings, creating a smoother and more drinkable beer).
Unknown's packaging continues to be stellar, with Pre-Game's yellow box complete with tagline ('Sport Sanctioned, Pool Proven, Tailgate Tested, Pontoon Preferred") along with a silhouette of a person grilling out complete in a "59" jersey – a wink and a nod to local defensive star Luke Kuechly of the Panthers, which play about four blocks away from the brewery's location.
Look for Pre-Game to begin arriving at your favorite local beer store later this week and no later than next week.
Now, for the brewery's fun announcement: If you've ever been to Unknown, you know they like to do things a little different, and their latest event is no exception. This Wednesday, the brewery will host "Improper Glassware Night." You won't find any pint glasses at this event, as Unknown wants everyone to come into the taproom with your beverage holder of choice – and they do mean anything.
On its Facebook page, Unknown made a few suggestions, including a work boot and chalice. Come up with your best vessel and make it fun (perhaps a large candle holder? Or what about a flower vase?). Whatever you choose – provided it holds less than 24 ounces – Unknown will fill it with your favorite beer from the brewery for $5. The festivities begin at 4 p.m. and run until 10 p.m.
Unknown Brewing's latest can offering will be Pre-Game, the brewery's session ale. (Pic courtesy of Unknown Brewing)