Unknown Brewing releasing its second bottle, "Escorpion en Fuego," this Sunday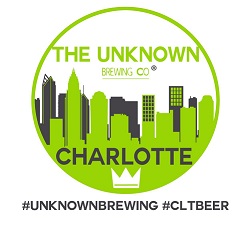 When you brew a beer with scorpions, you better believe one of the first (if not the first) question you're going to be asked is about said scorpions.
And that's just fine with Brad Shell, owner and founder of Unknown Brewing, which is set for its second bottle release, "Escorpion en Fuego," this Sunday at 12:30 p.m. in the brewery's taproom.
But he also wants you to know there's much more to this beer than 99 food-grade, FDA-approved (definitely have to add that in here) scorpions being added to the brew.
"Once you drink this beer you'll understand the scorpions have nothing to do with it," says Shell of the beer, which is an imperial Mexican lager also brewed with agave nectar and serrano peppers and then aged on tequila oak staves. "It's just an amazing beer. I heard a lot of stuff early on when we announced this beer that the scorpions are kind of gimmicky, and what I say to that is, 'Why can't things be fun anymore in beer?'
"We brewed something with scorpions because it was fun to do so. It doesn't add to the taste, but it adds that flair. It was just a fun thing to add to a tremendously experimental beer."
Technically, this beer's name is "La Jordana del Escorpion en Fuego Hacia la Casa del Chupacabra Muerto." I ran that through three different translation widgets and got three different answers, but it roughly amounts to a hot scorpion heading to a house of a dead chupacabra.
So, yeah, let's talk about the beer. I was privileged enough to get an early taste, and the first thing you notice by far are those serrano peppers, which give off just the right amount of heat, on both the nose and taste. On the back end is the sweetness from the agave nectar. With so much complexity, you keep forgetting the base is a Mexican lager.
Shell says this idea originally came about several months ago, when Unknown was talking about making a beer for the traditional Mexican holiday Day of the Dead.
"So right there we were thinking Mexican lager," he adds. "And then knowing us, we don't do anything small, so then it turned into a Mexican lager and making it a little sweet and dry, so then came the agave and serranos.
"And then we decided to barrel it and someone made a joke about putting the beer in barrels with scorpions and that turned into, 'We're totally brewing a beer with scorpions.' It turned out to be a very fun beer to make."
Bottles will be $14 each, and there is a limit of four bottles per person. To celebrate the release, Unknown is offering complimentary Day of the Dead face painting, and there will also be a keg of the brewery's Pre-Game Session Ale with serrano peppers and a habanero cinnamon pale ale.
At 2 p.m., Unknown is hosting a chili cook-off featuring 20 amateur teams and live music from three bands until 6 p.m.
After a week or so of exclusivity in the taproom, Escorpion en Fuego bottles will start rolling out to local bottle shops and stores, and several bars/restaurants will be getting kegs as well.
"Throw away your preconceived notions, because this beer is like no other."