Unraveling That Foundation For the Carolinas Story
Does FFTC really finance a hate group? It's a stretch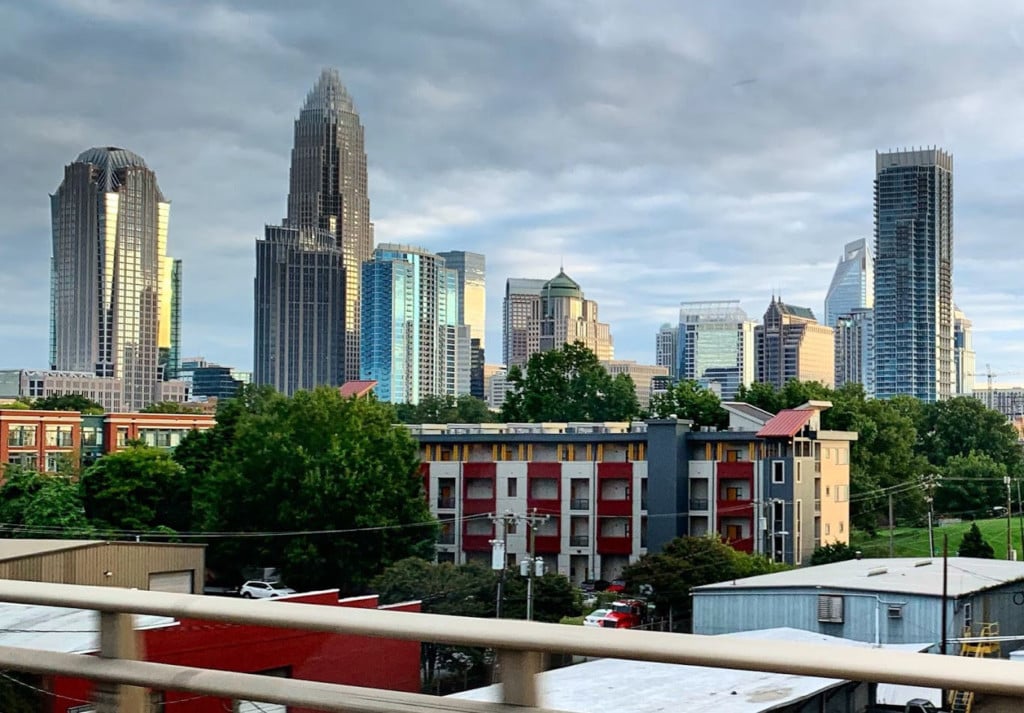 There's no bigger or more influential philanthropic group in the Charlotte region than Foundation For the Carolinas, a 61-year-old community foundation that holds $2.4 billion in charitable assets and last year managed more than $300 million in grants to nonprofits. So more than a few jaws in town dropped Tuesday afternoon when a news site, Sludge, published a story with a stunning headline: "Major Charity Finances Anti-Immigrant Hate Group Tied to Stephen Miller." The secondary headline: "The Foundation for the Carolinas says it 'supports the needs of immigrants' but gave $1.6 million to the Center for Immigration Studies, which promotes white nationalist ideas, from 2015-17."
The article, by Alex Kotch—identified on the Sludge site as "Senior investigative reporter and extreme money-in-politics nerd"—notes that the Southern Poverty Law Center, the Alabama-based civil rights organization, classifies the Center for Immigration Studies, based in Washington, D.C., as a anti-immigrant hate group. "This foundation is in effect funding the Muslim ban, kids in cages, workplace raids," the article quotes Heidi Beirich, who directs the SPLC's Intelligence Report and Hatewatch blog. "If you fund the source, you are responsible for the outcome. You can't shirk that connection."
The article also notes that the foundation manages what are called donor-advised funds, or DAFs—which introduces a wrinkle in the world of philanthropy that people unfamiliar with it are unlikely to grasp. What's true in the Sludge report is that FFTC did manage $1.6 million in donations from 2015-17 (and, according to its public financial records, another $300,000 in 2018) to the Center for Immigration Studies, which the SPLC does consider a hate group, and which Trump adviser Miller has used as a source of information.
But the reality is more nuanced than the headline and article imply. The money FFTC has donated to the center comes from a donor-advised fund, foundation President and CEO Michael Marsicano confirmed to me Tuesday. Of the 2,788 charitable funds—created by individuals, businesses, and other nonprofits—that FFTC oversees, 1,029 are DAFs, Marsicano said; while the foundation legally controls the fund, its policy is to direct money to the organization of the donor's choice and not publicly disclose the donor. (To donors, the primary benefit of a DAF is efficiency; they can take immediate tax deductions on their donations, control their amounts and timing, and leave the administration of the fund to the organization, like FFTC, that owns it.)
The only legal requirement is that the Internal Revenue Service has sanctioned the recipient as a legitimate 501(c)(3) nonprofit, and the Center for Immigration Studies is one. So, for that matter, is the Southern Poverty Law Center, which received $75,000 in 2018 from an FFTC-owned DAF, foundation records show.
"We do not layer on top of (contributions) any kind of lens, because we're a big tent type of organization whose members have a variety of differing views, politically, socially, religiously," Marsicano told me. "We believe that donors have freedom of speech in philanthropy. We're one of the last organizations that has right and left under the same tent. We pride ourselves on being able to do that."
The question of whether the Center for Immigration Studies is a "hate group" is another subject open to some interpretation. Founded in 1985, it's a right-wing think tank organized around "a unique pro-immigrant, low-immigration vision which seeks fewer immigrants but a warmer welcome for those admitted," according to its site. Much of SPLC's criticism of the group appears to center on a Michigan ophthalmologist and white nationalist named John Tanton, whom the SPLC's Beirich identifies as the CIS' founder and which Mark Krikorian, CIS' executive director since 1995, claims merely provided "seed money" for the organization. (The group identifies its founder as Otis L. Graham Jr., a historian, author, and former UNC Wilmington professor who supported immigration restriction. Graham died in 2017.) PolitiFact has tried to gauge whether CIS deserves the appellation of "hate group" and concluded: "We found the case against the center is based on some of its associations rather than its current work."
That said, the group's associations with Miller are troubling. The Sludge article notes that Miller, a 2007 Duke alumnus who's hailed as the chief architect of the Trump Administration's immigration policies, was the keynote speaker at a CIS award ceremony in 2015, when he was an aide to U.S. Senator Jeff Sessions of Alabama, later Trump's attorney general. Last week, an SPLC report on more than 900 emails from Miller to the right-wing news site Breitbart revealed that Miller has used CIS research as one of his sources for anti-immigrant story ideas.
When we spoke Tuesday, I asked Marsicano whether he thought CIS should be considered a hate group. He responded: "That is not a judgment we feel qualified to make."