Up Close with USNWC's Deep Water Solo Wall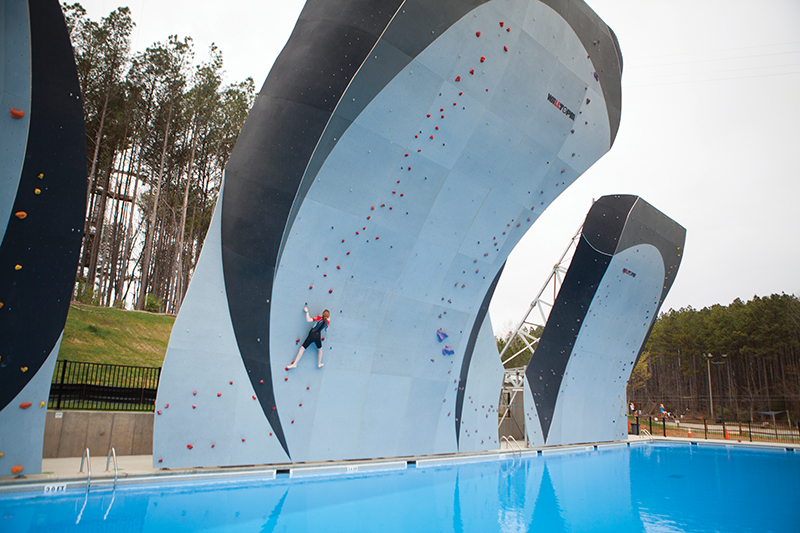 NOW THAT THE WATER is warm enough, try your hands (and feet) at the U.S. National Whitewater Center's new Deep Water Solo wall, which opened this season. Climb without ropes until you make it to the top of the 45-foot-high wall, or until your arms give out and you land with a splash in the pool below.
Read about Tuck Fest, this weekend's event at USNWC, here.