Upcoming Arts Events (Feb. 13-19)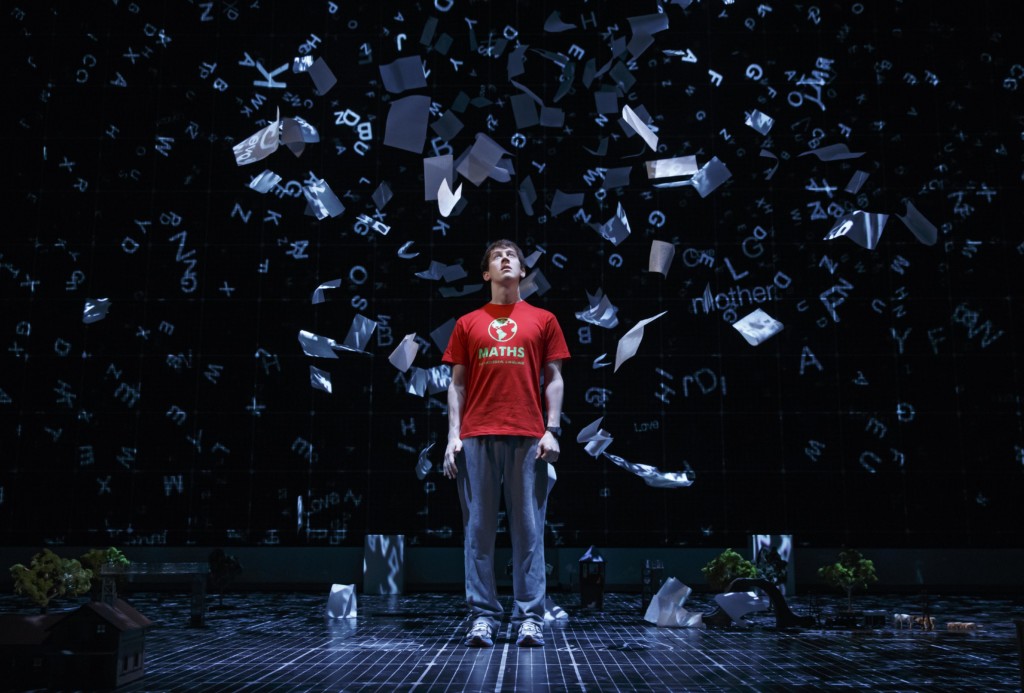 MONDAY (Feb. 13)
DISCOVERY PLACE: SCIENCE
When Discovery Place announced its rebranding in September, it added the word "Science" to its uptown location. The new name is appropriate. The place has experiments, interactive exhibits, an aquarium, and even an on-site rainforest. Genghis Khan, THROUGH APRIL 30, examines the life of the legendary conqueror. The exhibit displays more than 200 artifacts from Khan's treasures and possessions, including jewelry, clothing, pottery, musical instruments, and weaponry. Mysteries of China, THROUGH APRIL 30, is an IMAX film that explores ancient and modern China through the lens of a stunning archaeological find in 1974—the discovery of the Terracotta Warriors and the First Emperor's Tomb.
TUESDAY (Feb. 14)
THE CURIOUS INCIDENT OF THE DOG IN THE NIGHT-TIME (FEB. 14-19)
When a teenager is accused of killing a neighbor's canine, he begins a journey toward the truth. This is a big show for Broadway fans. It nabbed five Tonys in 2015, including the "Best Play" award.
THE WOOD BROTHERS
Brothers Chris and Oliver Wood and Jano Rix comprise this folk trio. The siblings had successful separate careers before the opportunity to play together at a show in Winston-Salem served as a spark that led them to combine their talents in 2004.
WEDNESDAY (Feb. 15)
UNDER THE STREETLAMP
Doo-wop and Motown tunes are among the songs from the '50s, '60s, and '70s performed in this "celebration of classic hits." The group includes cast members from the Tony-winning Broadway musical Jersey Boys.
CIEL GALLERY
​Ciel Gallery is a combined teaching space and mosaic gallery in South End that showcases paintings, mosaics, photography, jewelry, pottery, sculpture, and more. Art classes are available for all ages and levels. The gallery will display 62 pieces of art created by 17 artists, FEB. 3-25, to complement Hyong Yi's 100 Love Notes project. Yi, an assistant city manager in Charlotte, made international headlines in 2015 with his 100 love notes, which paid tribute to his late wife and their relationship. The artwork is also displayed in Yi's 100 Love Notes book.
THURSDAY (Feb. 16)
LOVE/SICK (FEB. 16-25)
Through nine short plays by John Cariani, this dark comedy explores "the pain and the joy that comes with being in love." Three Bone Theatre presents the program, which is not recommended for children under 13.
FRIDAY (Feb. 17)
JAZZ ROOM: TRUMPET SUMMIT (FEB. 17-18)
Some of the area's top trumpeters will fill the stage and play jazz classics for this monthly series. It could get loud.
JERALD MELBERG GALLERY
This Cotswold gallery has served the community for more than 30 years. Argentinian painter Raul Diaz's exhibition, THROUGH MARCH 18, presents his mixed-media works, which have dreamlike environments.
LACA PROJECTS
The venue reflects the ever-growing and vibrant Latino artistic community in Charlotte. Cristina Toro: Strike a Match to Hear My Sound, THROUGH APRIL 8, is a new body of work from Toro that explores fire and light through acrylic and collage works.
SATURDAY (Feb. 18)
MARC MARON: THE TOO REAL TOUR
The comedian reinvented his career with his "WTF with Marc Maron Podcast," which continues to be one of the top programs across platforms. He brings his vulnerable, neurotic brand of comedy to the Knight Theater stage.
A NIGHT IN RIO: 8TH ANNUAL BRAZILIAN CARNAVAL EXPERIENCE
A night of music, authentic Brazilian food and drinks, and dancing bring the spirit of Brazil to NoDa's premier rock club. Charleston band Malandro Soul, the music headliner, performs the Brazilian sounds of samba and tropicalia.
BLACK JOE LEWIS & THE HONEYBEARS
Lewis learned how to play the guitar while working at a pawn shop in Austin, Texas. Inspired by the sounds of James Brown and Howlin' Wolf, he has captured a new generation of fans who enjoy his combination of blues, funk, R&B, and soul.
SUNDAY (Feb. 19)
DIRTY DOZEN BRASS BAND WITH THE GET RIGHT BAND
It's a night of brass-heavy, New Orleans fusion sounds and Asheville reggae rock. The Dirty Dozen Brass Band is a Louisiana legend, and The Get Right Band is a regional staple that, according to its twitter bio, performs "music to move you."
LEVINE MUSEUM OF THE NEW SOUTH
For more than two decades, the museum has provided groundbreaking exhibits and context for some of the South's most significant events. One of the museum's core values is "using history to build community." Nowhere/Now Here, THROUGH FEB. 26, uses a collection of photographs to look at the lives of Latino immigrants in North Carolina small towns. Looking at Appalachia, THROUGH MAY 28, displays pictures from a wide range of photographers in the region and provides a counterpoint to the "War on Poverty" images from the 1960s. K(NO)w Justice, K(NO)w PEACE, THROUGH OCT 22, examines police-involved shootings in Charlotte and around the nation. The exhibit explores the roots of the distrust between police and community and tells the "human stories behind the headlines." It includes displays curated by Johnson C. Smith professor Dr. Tiffany Packer and JCSU students.