Upcoming beer releases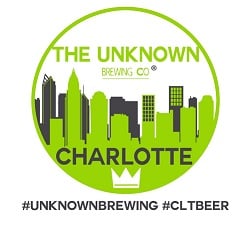 –Head over to Unknown Brewing today (Friday) from 4 p.m. to 10 p.m. for the brewery's "Bacon Beer Blowout," in which six beers featuring bacon will be offered. The list is as follows: Jalapeno Popper Cream Ale, brewed with jalapenos, bacon and cream cheese; Hophog, an IPA brewed with raw bacon in the boil; Pigtail, a black pepper and coriander wheat; Soooo Weee Heavy Scotch Ale, which features candied bacon; Breakfast of the Gods, a Belgian quad brewed with bacon, waffles and maple syrup and a yet-to-be announced one at time of publishing this blog.
Needless to say, Unknown is following its "living (or brewing) without boundaries" theme here. Flights will be offered so you can try all six, along with 8 oz. pints. And since there's never a thing as too much bacon, MasterBacon food truck will be on site as well serving up bacon treats.
–As sour beers continue to grow in popularity, NoDa Brewing is releasing two sours over the next several days. It begins Monday with Stop, Collaborate and Glisten, a sparkling golden ale that the brewery collaborated on with Night Shift Brewing out of Massachusetts. This beer was fermented in wine barrels with Sauvignon Blanc grape must and a blend of wild yeast strains. It comes in at 8.9 percent ABV, and NoDa will tap its keg Monday at 4 p.m.
Next Friday (July 18) marks the release of What Gose Round, the Queen City's first Gose style beer that has become ever so popular (thanks to the outstanding Westbrook Gose). With a Gose, you'll get a salty and somewhat sour taste, but a low ABV percent (usually 3-4 percent) allows for a refreshing beer that is very drinkable, especially during warm weather.
What Gose Around follows the traditional German style of being brewed with coriander and salt, and NoDa Brewing also put its spin on it by adding ginger. It will be available at the taproom first and then will be released to area bottle shops, bars and restaurants beginning Monday, July 21.
–Birdsong's latest release was one of its most popular last year. Back for another run at the brewery is Eat A Peach, which will be released Thursday, July 17 at the taproom. This summer seasonal is a pale ale brewed with more than 300 pounds of peaches from a local farm in Concord. Birdsong will have a special release party Thursday featuring DJ Jason Herring while Tin Kitchen will be on site for those who get hungry. Eat A Peach will later be distributed to area bottle shops, bars and restaurants the week of July 28.