Upcoming Food Events (Aug 19 – 24)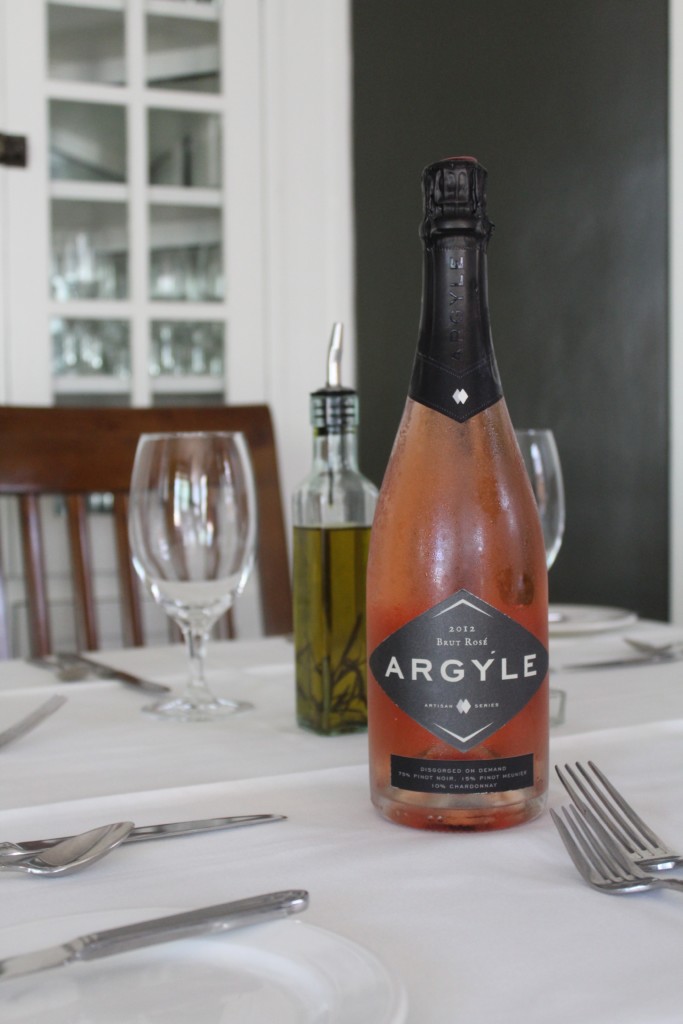 I expected it to be a little quiet given that the start of school and the end of summer is upon us, but that doesn't appear to be the case. Here's a list of things to keep you in good food and drink for the next few days, including a cocktail scavenger hunt.
FRIDAY (AUG 19)
Reid's Fine Foods of SouthPark is holding a free wine tasting of Orin Swift Cellars and Dave Phinney's "Locations" wines. They'll be providing cheese and meat to go along with the wines and will offer special pricing on wine bottles purchased during the tasting.
FRIDAY (AUG 19)
NATIONAL AVIATION DAY AT THE GALLERY
The Gallery Restaurant at the Ballantyne Hotel & Lodge will pay homage to National Aviation Day with a tasting of the Aviation cocktail. They'll share their classic take of this classic drink, along with a few derivatives. Light fare is included. Reservations are recommended.
FRIDAY (AUG 19)
Visit the Upstream Lounge today or the third Friday of any month to enjoy a tasting of select wines paired with small plates from the kitchen. This month's tasting features wines from Spain. No reservations are required.
FRIDAY (AUG 19)
PLAZA PATIO PARTY AT HEALTHY HOME MARKET
Hang out with the folks at Healthy Home Market and enjoy live music, games, beer and food samples, and more. The store will grill food for sale and raffle off gift baskets as part of the event, which will also occur the third Friday of next month as well.
SATURDAY (AUG 20)
BROTHER VIGALYS COCKTAIL CLASS & DESSERT PAIRING AT HEIRLOOM
Learn to make three cocktails with the mixologists of Heirloom. During this afternoon class, you'll also get to enjoy dessert pairings from Pastry Chef Ann Marie Stefaney that involve Brother Vilgalys spirits as well. Call to reserve.
SATURDAY (AUG 20)
The 7th Street Public Market is hosting a competition to see who can make the best confection. Last year's winners, Cloud 9 Confections, returns to defend their title against other South End and Uptown restaurants, hotels, and bakeries. Visitors get the chance to vote for the People's Choice and Kid's Choice prize.
MONDAY (AUG 22)
NOTORIOUS P.I.G. DINNER AT DOGWOOD
Enjoy four courses at Dogwood during this special dinner put on in partnership with Heritage Farms of NC, where the menu and pairings will be "inspired by the late, great Christopher Wallace" [a.k.a., the Notorious B.I.G.]. Call to reserve.
WEDNESDAY (AUG 24)
JAMES BEARD HOUSE PREVIEW DINNER
The Fig Tree Restaurant is hosting a James Beard House preview dinner in partnership with Argyle Winery. Executive Chef Greg Zanitsch will prepare five dinner courses, each paired with a wine from Argyle. Chef Greg and sommelier Sara Zanitsch chose this winery for their upcoming Beard House dinner in New York because of their lineup of quality, food-friendly wines. Call to reserve.
ONGOING
LIBERATE YOUR PALATE SCAVENGER HUNT
Forget Pokémon Go; this is a scavenger hunt for grown-ups. Take a self-guided, curated tour of the best handcrafted cocktails in Charlotte through Liberate Your Palate. Purchase a $30 Cocktail Passbook to use as your guide, and get a booklet with $5 drink specials inside. When you redeem each special, the bartender will punch the corresponding page for that location.
FILET & ROSE AT RUTH'S CHRIS STEAKHOUSE
Ruth's Chris Steak House is celebrating National Filet Mignon Day, which was August 13, with a special Filet and Rosé pairing offered through September 5. Enoy a 6 ounce filet, three shrimp, and a glass of Jean-Luc Colombo Rosé "Cape Bleue" for just $30. This special is available at the bar Sunday through Friday evenings at participating locations.