Upcoming Food Events (Aug 25 – Aug 31)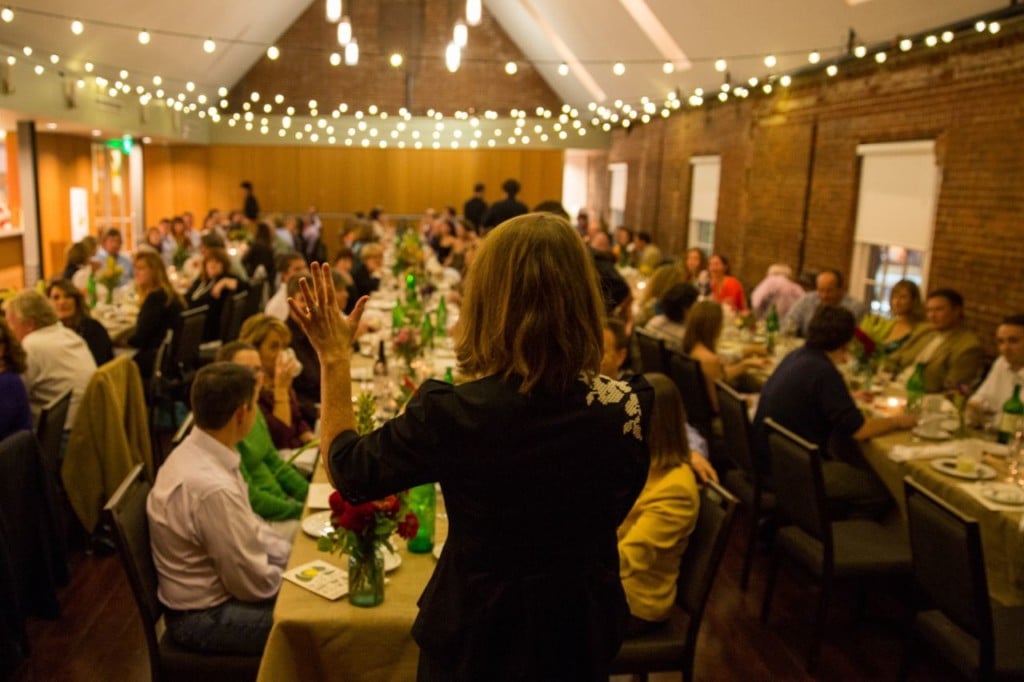 A lot of the upcoming events listed here are celebrating the best of local and regional cuisine (and wine) as summer winds down and we start looking to fall. There's also an event to help you celebrate chocolate, if that's more your style. Make plans for the end of September to attend a four-day food and drink festival in Chapel Hill. We're sending more Charlotte-area chefs to this annual event—which will be attended by Chef Vivian Howard and other award-winning chefs from the region—than ever before.
THURSDAY (AUG 25)
STRAIGHT OUTTA THE GARDEN AT TAPAS 51
Chef Rivera and guest Chef Brian Lairby are preparing a five-course garden tasting menu, complete with wine pairings, for just this one night. This vegan menu will feature ingredients sourced from local farmers in both of the Carolinas. Tickets are all-inclusive and may be purchased online.
SATURDAY (AUG 27)
BACK TO SCHOOL BBQ WITH SIR PURR
It's back to school at Reid's Fine Foods in South Park. Bring the kids and visit with Sir Purr, who will be at the store from 12:30 p.m. – 1:30 p.m. Reid's will be serving $5 barbecue sandwiches with chips from Noon until 5 p.m., along with $3 craft beers on draft. Free samples and tastings of Reid's and local vendor products will also be available.
SATURDAY (AUG 27)
Spots are still available to learn about food and wine from the famed French Riviera during this class at Lumiere. Watch a live demonstration on preparation of a three-course meal, plus enjoy a cheese and wine tasting featuring wines from Southern France. Purchase your seat online.
SATURDAY (AUG 27)
CELEBRATE CHOCOLATE – TASTING & PAINTING
Learn a little about how chocolate is made from special guests from The Secret Chocolatier. Then paint your favorite "chocolate quote," getting step-by-step instructions along the way. Registration and pre-payment are required.
SATURDAY (AUG 27)
Learn the ins and outs of making Southern BBQ with Harper's Restaurant in Pineville. Call to reserve.
WEDNESDAY (AUG 31)
DOVER VINEYARDS WINE DINNER AT CUSTOMSHOP
Celebrate our local terroir and French culinary and winemaking traditions during this special dinner with Elizabeth Dover of Dover Vineyards and Dover Farm in Mocksville, NC. Each of the four courses will be Provençal-inspired, to mirror the influence that the French winemaking style has on Dover's own style. Call or go online to reserve.
WEDNESDAY (AUG 31)
Sample and compare five wines from the Southern hemisphere in the relaxed but dramatic setting of the The Crossing at Hollar Mill. Featured wines will be heavily discounted during this free event, and are available for purchase by order only.
WEDNESDAY (AUG 31)
SALEM HILLS FARM DINNER AT PASSION8
Enjoy four courses from Chef Annunziata made with grassfed beef raised by Salem Hills Farm here in North Carolina. Call to reserve.
COMING UP SOON
WEDNESDAY – SATURDAY (SEP 28 – OCT 1)
TERRA VITA FOOD & DRINK FESTIVAL
A number of Charlotte chefs will participate in this four-day festival in Chapel Hill that explores the best of regional food and drink. Sign up now online to attend workshops and tastings hosted by some of our area's best talent. The first dinner during the event, East Meets West, will include Chef Bruce Moffett of Barrington's, Good Food, and Stagioni, along with seven other chefs. The Hill Fire Dinner, an outdoor feast put on by chefs, pitmasters, grillers, brewers, distillers, farmers and bakers of the Southeast, will include food made by our own Joe Kindred, Kyle McKnight, and Jim Noble. The event closes with the Grand Tasting on Saturday, where more than 40 chefs and artisans offer samples of everything from beer and wine to desserts and small bites. Tickets for these and other events usually sell out, so register soon.