Upcoming Food Events (Mar. 10 – 16)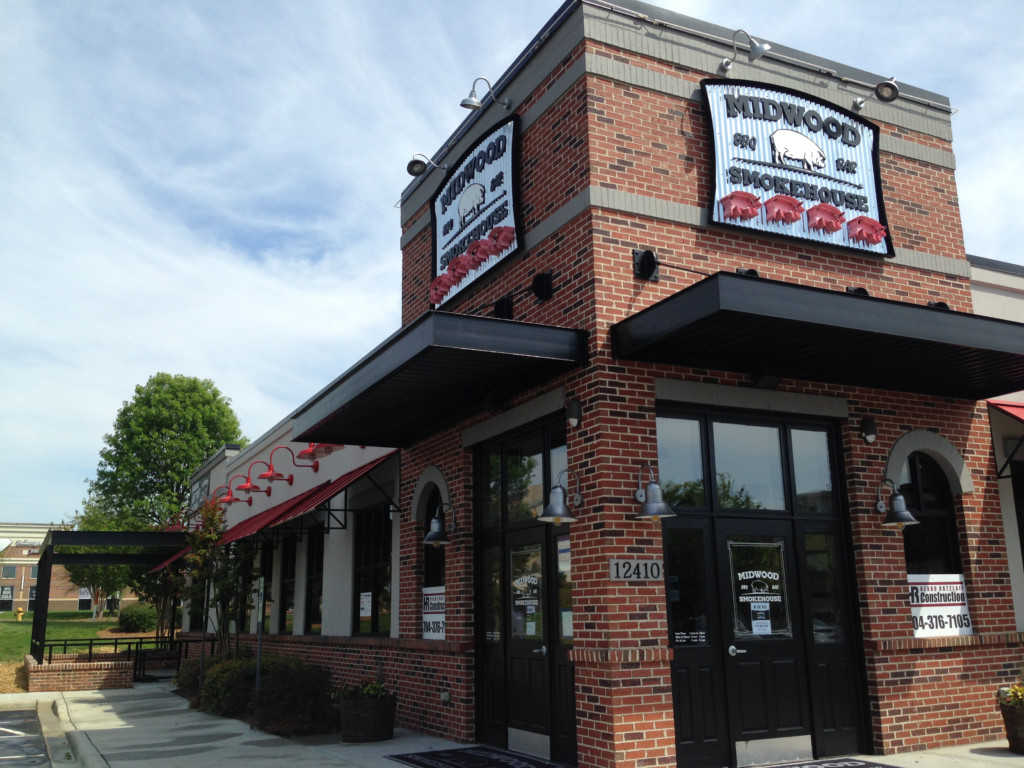 There's plenty to do before the arrival of St Patty's Day and March Madness next Thursday. Choose from a number of collaborative and special dinners being held all over town in the next few days, or spend some time learning about sherry, a wine most of us relegate to the kitchen pantry.
SATURDAY (Mar. 12)
SHERRY MASTER CLASS AT CORKBUZZ
Learn more about sherry, the sometimes overlooked and often misunderstood wine during this afternoon session with guest Lewis Edwards Jr., Advanced Sommelier. Explore the history of this complex wine and also get advice on selecting it and pair it with foods.
MONDAY (Mar. 14)
DOGWOOD COMMUNITY SUPPER WITH DOC PORTER'S DISTILLERY
The latest event in Dogwood's Community Supper Series has guests Liz and Andrew Porter of Doc Porter's Distillery joining the team for a four-course meal paired with lively cocktails, from a basil smash to a rosemary-infused spiked lemonade. Call to reserve.
MONDAY (Mar. 14)
LOWCOUNTRY FEAST AT THE ASBURY
The Asbury continues its Collaborative Dinner series with a Lowcountry Feast featuring guest Ben Harris, Executive Chef of Poogan's Porch Restaurant in Charleston, SC. The five-course, prix fixe menu will begin with local oysters shucked using oyster knives made by special guest and master bladesmith Jason Knight. Next are picnic plates with a variety of Lowcountry snacks, followed by dishes like she-crab soup, hoppin' John, and shrimp and grits. Call to reserve.
WEDNESDAY (Mar. 16)
WINE AND SWINE DINNER AT MIDWOOD SMOKEHOUSE
Visit Midwood Smokehouse's Ballantyne location for a dinner that celebrates North Carolina food and wine. Make your reservations now for a three-course dinner that includes a family-style BBQ supper and caramelized banana cream pie, paired with four wines from Shelton Vineyards of Dobson, NC.
ONGOING
MONTH OF MARCH
MENU HONORING JULIA CHILD AT LUMIERE
Chef Tom Condron of Lumiere has been lucky enough to cook for Julia Child twice, including for her 90th birthday. In honor of her work, the restaurant is offering a special tribute menu with some of her favorites throughout the month of March. Classic French dishes like boeuf bourguignon and Dover sole meuniere are part of a menu that is available a la carte or as a three-course, prix fixe menu until 6:30.
LOOKING AHEAD
MONDAY – FRIDAY (Jul. 11 – Aug. 5)
CHEF ALYSSA'S KITCHEN: KIDS CULINARY CAMP
Make plans now for your kids to attend a summer cooking camp with Chef Alyssa. These five-day sessions are fun and practical, and will help your kids learn techniques and recipes they can use at home. If you're registering siblings, you can receive a $25 discount. Classes are divided by age, with sessions geared toward 8–12 year-olds and 13–18 year-olds. View details and menus by visiting their website.