Upcoming Food Events (Mar. 31–Apr. 6)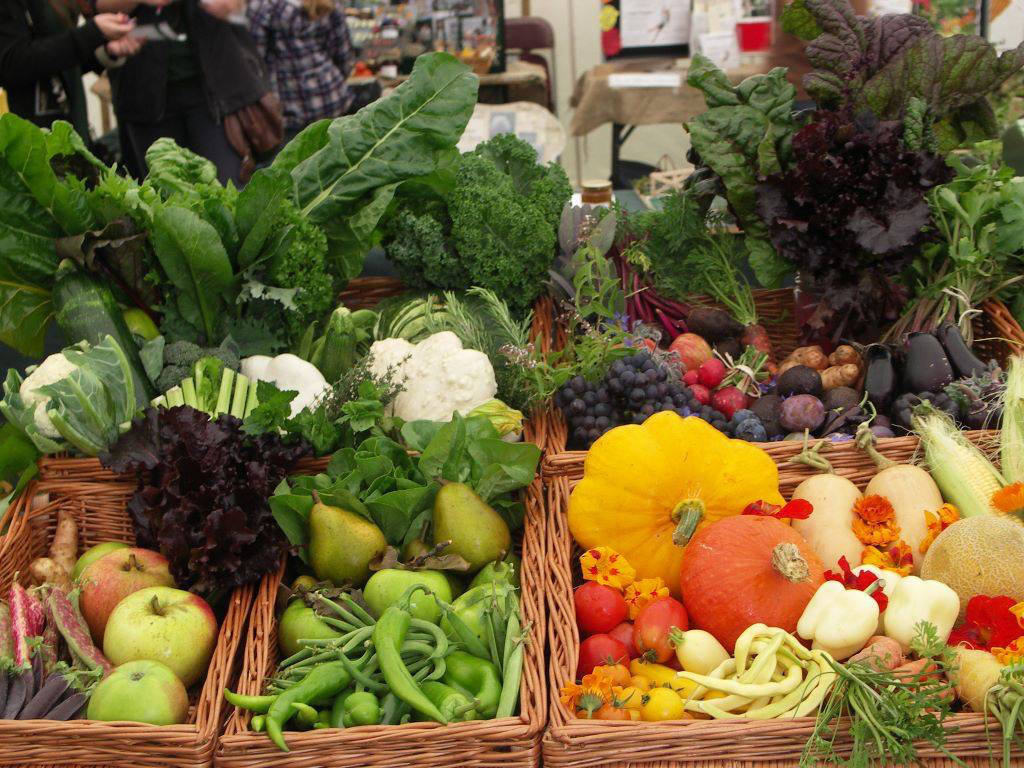 Warmer weather brings outdoor activities back to the lineup, while the arrival of NC Beer Month brings special events with both good food and drink on tap.
FRIDAY (Apr. 1)
SINGLE MINGLE COOKING CLASS AT SALUD!
Sign up for a hands-on cooking class at Salud! Cooking School that is geared toward singles. Meet new friends as you work your way through a menu featuring hot artichoke dip, sweetheart salad with champagne vinaigrette, sweet and spicy steak with cherry port sauce, rosemary roasted potatoes, grilled asparagus, and April Fool's cupcakes.
FRIDAY (Apr. 1)
SPRING WHITES THAT WILL FOOL YOU
Tastings at the Gallery restaurant inside the Ballantyne Hotel & Lodge continue this Friday with a sampling of interesting whites, aptly named for April Fool's Day. Complimentary light bites will be served. Or, sample some of the sommelier's favorites at another tasting on April 8.
SATURDAY (Apr. 2)
SPRING FEST AT NODA FARMERS MARKET
The NoDa Farmers Market moves back outdoors this weekend, and is celebrating with a casual get-together on market grounds. Bring the kids and a blanket, shop for a picnic lunch at the market, and enjoy the arrival of warm weather and fresh spring produce. There will be baby ducks!
SATURDAY (Apr. 2)
A FAMILY AFFAIR: PIZZA PARTY – COOKING CLASS
Spots are still available for this family-oriented cooking class at Salud! Cooking School. Parents with kids ages 7–10 are invited to learn how to have fun preparing dishes at home with their young cooks. The menu for this hands-on class is sure to delight youngsters and grown-ups alike: garlic knots, pizzeria salad, make-your-own pizzas, and chocolate cupcakes with mascarpone icing.
SUNDAY (Apr. 3)
ORDER/FIRE EPISODE 4 + PIG PICKIN'
Charlotte's original culinary video series returns to Free Range Brewing for the viewing of its fourth episode, made especially for NC Craft Beer month. Get to know four of NC's best breweries—Burial, Free Range, Fonta Flora, and Fullsteam—while you enjoy BBQ pork and a host of side dishes made by local chefs. Donations for the pig pickin' will be accepted on behalf of Farm Hands, which helps raise funds for local farmers.
SUNDAY (Apr. 3)
FINDERS, EATERS: FORAGING CLASS
Join expert forager Alan Muskat, founder of No Taste Like Home, at Heirloom this Sunday for a culinary adventure. Learn how to safely identify wild spring edibles with one of the region's top foragers. (Note: the dinner at Heirloom that same evening is sold out.)
WEDNESDAY (Apr. 6)
Celebrate NC Beer Month at Fran's Filling Station with a special dinner featuring brews from Olde Mecklenburg Brewery. The four-course menu is paired with favorites from OMB, kicking off with green garlic deviled eggs and finishing with a porter float.