Upcoming Food Events (March 2-9)
Cookies, bourbon, sushi, wine - what's not to love in the list of this week's food events?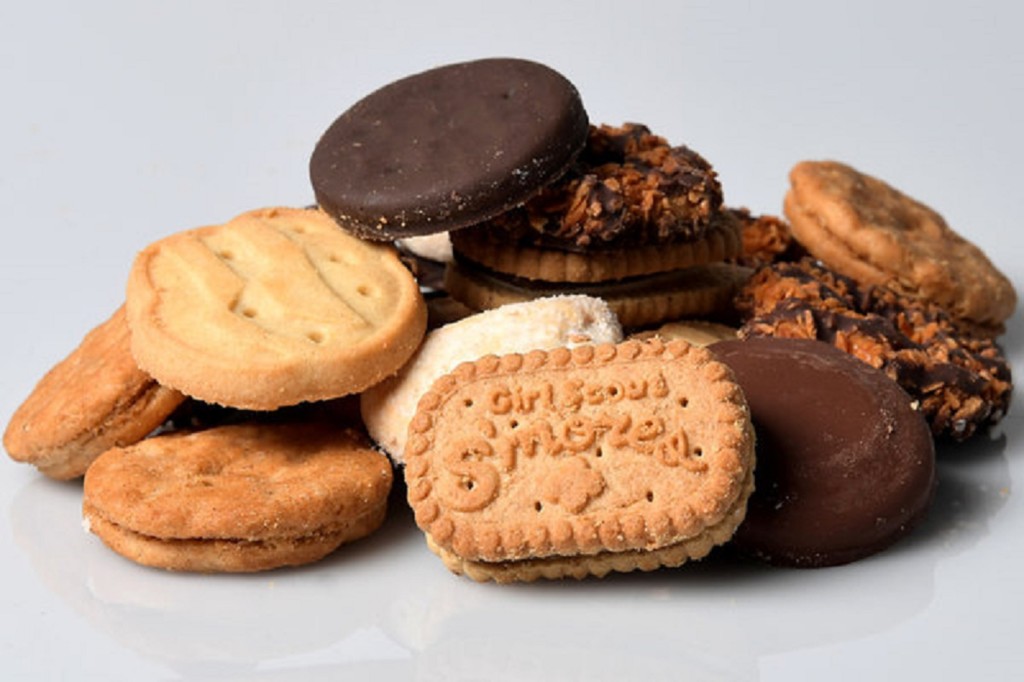 Warmer weather means more food events, apparently. We aren't ones to complain, either, when we get to choose from sushi classes, bourbon and steak dinners, chocolate making, and much, much more.
TODAY
BOURBON AND STEAK
Reid's Fine Foods continues the dinner streak with a Bourbon and Dry Aged Steak dinner at the SouthPark location on Thursday, March 2, starting at 6:30 p.m. The dinner is three courses and each course will be paired with an Old Forester Bourbon cocktail. All of the steaks have been aged for at least 25 days. Cost is $65 per person and reservations can be made by emailing stephanie@reids.com.
GIRL SCOUT COOKIE FLIGHT NIGHT
Flying Saucer is hosting a Girl Scout Cookie Flight Night on Thursday, March 2, beginning at 7 p.m. Guests can enjoy four NoDa Brewing Comapny beers paired with some of the most popular girl scout cookies. NoDa Minty Thin with Thin Mints; NoDa Tagging Along Brown Ale with Tagalongs; etc. Admission is free!
BLUE WELCOMES TOURNAMENT WEEKEND
Blue Restaurant & Bar in uptown is offering a three course dinner for $39.95 per person tonight, Thursday, March 2, through Saturday, March 4. There will also be free cover both nights for the live jazz and free parking in the Hearst Tower for Blue customers. Call 704-927-2583 for reservations.
FRIDAY
COCKTAIL CLASS
Take a crash course in the essentials of cocktail mixology, then recreate classic drinks at home and at parties on Friday, March 3, from 7 to 9:30 p.m. at the Hygge Co-working space in uptown Charlotte. Instructor and bar consultant Emily Elda will teach guests all about mixing, muddling, shaking, and making sour mix! Guests will practice making (and consuming) 3 full-sized cocktails using North Carolina spirits you can find at your local ABC store. For more info, visit the website.
SATURDAY
CARIBBEAN COOKING CLASS
Get a taste of the islands by heading to Blue Restaurant & Bar in uptown for a class on Caribbean food on Saturday, March 4, from 11 a.m. to 1:30 p.m. Guests will learn to make everything from curried Jamaican beef patties to Caribbean butter rum cake. Cost is $49.95 per person excluding tax and gratuity. Advance reservations are required – call 704-927-2583 or visit the website.
CHOCOLATE TEMPERING
The Secret Chocolatier is at it again with ann upcoming chocolate class. Students can learn the ins and outs of chocolate tempering from 2 to 4 p.m. on Saturday, March 4 at the Providence store location. Cost is $60 per person. Guests will learn to dip fruit, fill molds, make bon bon shells, and much more. For more information and to buy tickets, visit the website.
FARM 2 FAMILY OPENING
Healthy Home Market's Farm to Family Foods is opening on Saturday, March 4, with a celebratory ribbon cutting at noon. There will also be raffles, free samples, prizes, and more. Check out the website for more info.
MONDAY
BOGO WINE
Head to Corkbuzz on Mondays for buy a bottle, take a bottle. If you enjoy a bottle of wine at this spot on a Monday, you'll be able to take a complimentary bottle of the same wine home for free!
TUESDAY
SUSHI CLASS
Head to Enso Asian Bistro & Sushi Bar on Tuesday, March 7th at 6:30 p.m. for a cocktail and sushi class! Learn how to roll your own sushi and craft your own cocktails led by sushi chefs and mixologists! The night includes three craft cocktails, ginger salad, California roll, and spicy tuna roll for $40 per person To reserve a spot, visit the event site or call 704-716-3676.
WEDNESDAY
DOWNTON ABBEY TEA
Join The Ballantyne Hotel & Lodge on Wednesday, March 8, through Saturday, March 11, 1 p.m. to 4 p.m., for A Very British Tea. Inspired by the critically acclaimed PBS series, Downton Abbey, the culinary team will present themed tea savories and sweets with the option to add a Highclere Cocktail for $8. Attendees are encouraged to dress in 1920s – 1930s period clothing. The cost is $45 for adults and $25 for children ages 5-12 (excluding tax & gratuity). Reservations are required at 704-248-4100.
ON THE RADAR
COCOA LAB CLASSES
Itching for a chocolate fix? Head to Cocoa Lab at the Ritz Carlton for their St. Patrick's Day themed class on Saturday, March 11, from 8:30 a.m. to 12:30 p.m. Guests will be creating Guinness chocolate cupcakes; Bailey's Irish Coffee caramel brownies; and grasshopper pie. Students will, of course, be allowed to eat the fruits of their labor after the session, will receive complimentary hotel parking, a recipe collection, and a keepsake apron as part of the $150 class fee.
TRUFFLE MAKING
The Secret Chocolatier is hosting a class dedicated to the art of truffle making on Saturday, March 11, from 2 to 4 p.m. For $60 per person, students will learn how to make their own truffle ganache, infuse flavors, and more. Plus, you'll take your sweet creations home to be shared, or not. For more information and to buy tickets, visit the website.
CAKEBREAD CELLARS WINE DINNER
Head to Foxcroft Wine Co. in Dilworth for a wine dinner celebrating Cakebread Winery. The dinner is on Monday, March 13, starting at 7 p.m. and will feature several courses, all of which will be perfectly paired with a Cakebread wine. Cost is $75 per person plus tax and gratuity. Call 704-602-2133 for more information.