Upcoming Food Events (May 19 – 25)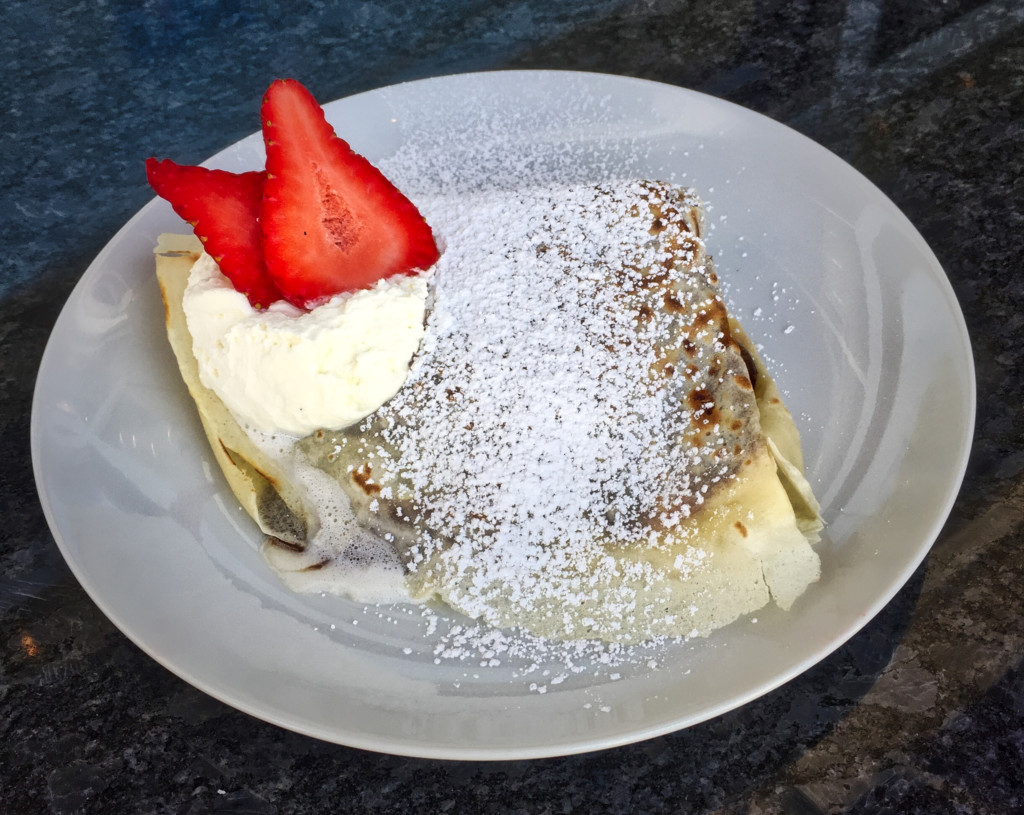 Whether you love a good crowd or prefer a more cozy setting, the next seven days have plenty to offer, from a food truck fight to a chocolate-making class to champagne toasts over dinner. A couple of these events have a charitable angle to them, offering the chance to do some good for the community while you enjoy yourself.
THURSDAY – NEXT SUNDAY (May 19 – 29)
FOOD DRIVE AT FIG TREE RESTAURANT
For the next 10 days, you can donate canned goods and non-perishable items at the Fig Tree Restaurant, which is now an official drop-off site for Second Harvest Food Bank of Metrolina. The restaurant is conducting the food drive and also participated in the Taste of the Panthers fundraising event as part of its Giving Tree initiative. Donations can be placed in the bin located inside the restaurant.
SATURDAY (May 21)
The fourth annual Charlotte Food Fight will be held at Stumptown Park in Matthews this year. The mystery ingredient will be coming from Cloister Honey, a local honey producer. Sample food from food truck contestants, then vote for your favorite along with the judges (which includes a few of us here at the magazine). Sip on brews from D9 Brewery and enjoy live music at this event, whose proceeds will all go to the Relay for Life of Charlotte.
SATURDAY (May 21)
Whether you're vegetarian or vegan or you just love veggies, this annual springtime event has something to offer. Organizers are boasting a 40% increase in vendors this year, including kombucha made by Lenny Boy, samples from delivery service Nourish, desserts from Dreamy Leaf, and much more. This year also marks the first "Vegan Mac and Cheeze" contest, a competition amongst seven restaurants and vendors where you can vote for the winner. Special speakers will also be part of the event, and the first 100 visitors get a free goodie bag.
SATURDAY (May 21)
The Secret Chocolatier's Cotswold location will host a hands-on class for guests to learn all about tempering chocolate, a fundamental aspect of chocolate making. Class space is limited and reservations are required; you can make them in-person at the store or go online.
SATURDAY (May 21)
AN IN-DEPTH GUIDE TO THE RHÔNE VALLEY
Join Corkbuzz in SouthPark for an intermediate class as they take a tour of the Rhône Valley, one of the most highly regarded wine regions in the world. Guests can expect to learn about the region's history, its geology and climate, its appellations and classifications, and specific vintages. Reservations are required and can be made online.
SUNDAY (May 22)
SUNDAY BRUNCH AT THE GALLERY SOUTH END
Enjoy savory and sweet crêpes made by Chef Sophie of Hot Tomato from noon until 3 p.m. at The Gallery, along with French macarons, champagne, and mimosas. Sandwiches, light fare, and decadent desserts will also be available for your lazy Sunday grazing on the covered patio, along with Stumptown coffee and other beverages.
SUNDAY (May 22)
This pop-up dinner features an all-vegan menu from Tephra, including a wild mushroom spinach tart with grilled shallots and pea shoots and a strawberry panna cotta made from cultured coconut cream. The dinner, which includes locally-sourced ingredients, will be held at the Atherton Market in South End. Guests have the option to add a bottle of wine selected by the chefs for an additional charge. Diners can also request a gluten-free meal ahead of time, if desired.
MONDAY (May 23)
ASBURY COLLABORATIVE DINNER SERIES: SHRIMP CELEBRATION
Spaces are still available for the next installment of The Asbury's collaborative dinner series. Monday's five-course dinner marks their first with Chef Matthew Krenz at the helm, along Pastry Chef Jossie Perlmutter and special guest Chef Jay Pierce. Pierce, who was previously of ROCKSALT before moving to The Marshall Freehouse in Greensboro, is the author of the Savor the South cookbook aptly entitled Shrimp. Wine pairings are available for an additional charge.
TUESDAY (May 24)
FOOD TRUCK WINE DINNER AT VIN MASTER WINE SHOP
ROOTS Farm Food Truck will join Vin Master this Tuesday for its monthly Food Truck Wine Dinner. ROOTS will be making a four-course menu for the event, including crispy sweet pea ravioli with a smoked carrot Hollandaise and smoked beef ribs with sweet corn hominy. All courses will be paired with wines selected by the shop. Reservations are required.
LOOKING AHEAD
THURSDAY (May 26)
MOET CHAMPAGNE DINNER AT BONTERRA
Bonterra Dining & Wine Room will hold a Moet Champagne dinner hosted by Rich Buchanan, Manager of Education for Moet Hennesy USA next Thursday. Enjoy smoked pork belly with embered Spanish octopus, roasted duck breast with barbecue cauliflower, and other delicious courses made by Chef Blake Hartwick, all of which will be paired with champagnes from Moet & Chandon, Ruinart, or Domaine Chandon. All champagnes poured for the dinner will be available for purchase that evening at special prices, along with rare wholesale prices for other select champagnes. Call for reservations.​