Upcoming Food Events (Oct. 27 – Nov. 2)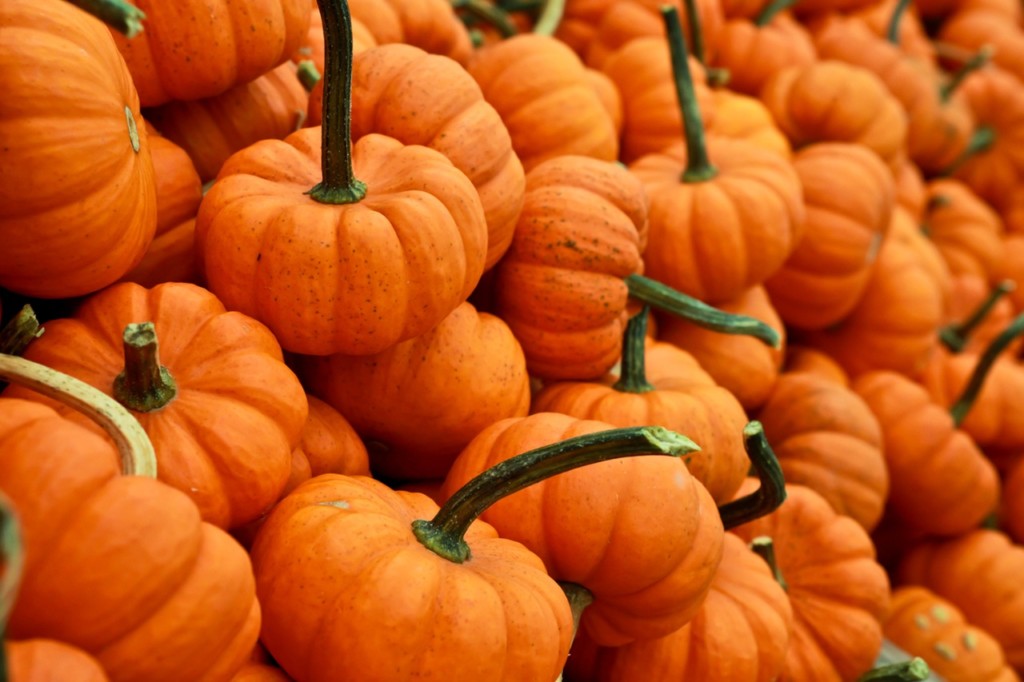 There are plenty of events to keep you in good food and drink these next few days, some tailored to Halloween, some not. If you're looking for a bigger celebration to celebrate the spooky holiday, Jared Misner has a definitive list of parties around town this weekend and Monday.
THURSDAY (OCT 27)
This community event and barbecue celebrates its 87th year today. They'll be serving plates of pork barbecue with Brunswick stew, slaw and apple sauce for $10 and barbecue sandwiches for $4 each sandwich. You can also pick up quarts and pints of slaw and barbecue to take home and enjoy family-style. They start serving at 10 a.m. and go until they're sold out, usually around 6 p.m.
FRIDAY (OCT 28)
ANGEL'S ENVY TASTING AT THE WHISKEY CLUB
Ray Tremblay will lead a whiskey tasting this Friday featuring Angel's Envy Port Finish. This spirit was awarded 98 points, the highest rating from Wine Enthusiast for a bourbon—ever. Guests will also sample another favorite among critics, the Angel's Envy Rye with a Rum Cask Finish. Enjoy food pairings along with these special pours. Reservations are required; call to reserve.
SATURDAY (OCT 29)
SPOOKTACULAR HALLOWEEN TREATS FOR KIDS
Sur la Table is offering two sessions this weekend for a fun, hands-on cooking class designed just for kids. Participants will learn how to make one-eyed monster cookies, spider cookies, and witches' fingers—and pick up some cooking techniques along the way. Purchase seats online. Ages 8–14.
SATURDAY (OCT 29)
HALLOWEEN COCKTAIL CLASS AT HEIRLOOM
Heirloom's cocktail class series returns for Halloween this weekend. Learn to make three spooky cocktails and enjoy sipping on them with a variety of small plates. Purchase tickets online.
SATURDAY (OCT 29)
HALLOWEEN DESSERT DECORATION FOR KIDS
Bring the kids to Jazzy Cheesecakes this weekend, where they can decorate a cookie or cupcake for free. The shop will have Halloween-themed decorations, icings, and candies for them to jazz up their special dessert. Open to kids ages 3–12.
SATURDAY (OCT 29)
Pull together your best costume and head over to 5Church Saturday night for a special celebration of All Hallow's Eve. Guests can enjoy music from D.J. Guiseppe, sip on signature cocktails like the spicy Viper or Bourberry, and a selection of late-night goodies like caramelized pork steam buns and their signature lamb burger. The winner of the best costume contest will take home a $200 gift card. Event begins at 10 p.m.
SUNDAY (OCT 30)
PUMPKIN PAINTING AT JOE'S DOUGHS
Joe's Doughs welcomes you and the family to come show off your Halloween spirit. Purchase a dozen donuts and get entered into their pumpkin painting contest, where the winner gets a half dozen free donuts. The shop will also feature these special donut flavors: apple caramel cheesecake, pumpkin pie old fashioned with brown butter glaze, and a Reese's Pieces donut.