UPDATE: Luxe Home Couture FLEA Postponed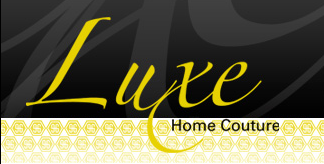 Sumptuously upholstered designer chairs, sleek dressers, sophisticated tables… for one day only, everything selected to be a part of the 3rd annual FLEA sale at Luxe Home Couture will be discounted to more than HALF its original price (markdowns go all the way up to 75% off), while more amazing finds inside the store have their prices skimmed by 20%.
If your home is lacking that one perfect piece that you just haven't been able to find (or afford), then this is your chance. Don't miss it.
Cash and check only for FLEA purchases.
Because of the threat of rain, sale will be moved to THURSDAY October 29 from 8:30 to 5:30.