Updated: Jerald Melberg Gallery, Bechtler Partnership Ends
Gallery sells donated Lee Hall works to benefit the museum's educational programs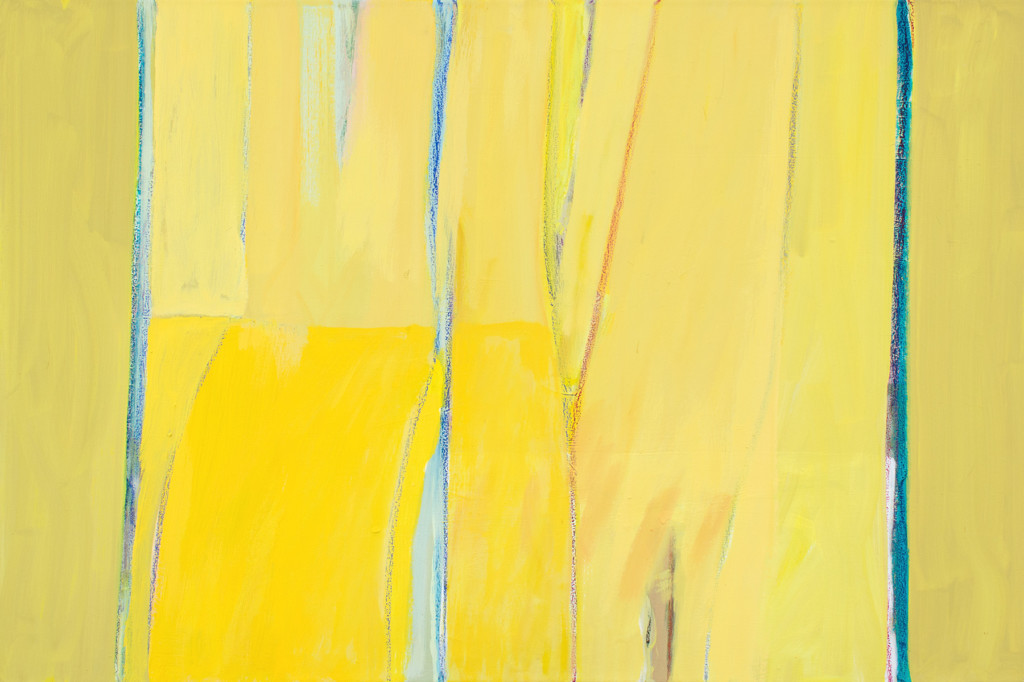 Update: The Bechtler and Jerald Melberg Gallery have now resumed this partnership, after briefly ending it, as previously reported.
IN 2013, famed abstract painter and critic Lee Hall donated all of her work to the Bechtler Museum of Modern Art. According to their agreement, the museum would sell Hall's paintings on the private market and keep the money for its educational programs and development. The Bechtler turned to longtime Charlotte gallerist Jerald Melberg to do just that; his Cotswold gallery started to sell Hall's work, with a commission for each piece sold. At the time, The Dispatch of Lexington, Hall's hometown newspaper, referred to the partnership as "an unusual arrangement."
Hall is associated with the second wave of the abstract expressionism movement. Her paintings were exhibited alongside the work of Jackson Pollock and Mark Rothko and garnered several national awards. She was also a former president of the Rhode Island School of Design and wrote several major biographies of fellow artists, such as Willem and Elaine DeKooning and Betty Parsons. Her donation tp the modern art museum in Charlotte was supplemented with this: "God knows, Charlotte needs that."
Now, Hall's works have disappeared from Jerald Melberg Gallery's website, and the partnership with the Bechtler museum has ended, Melberg says.
"This gallery no longer represents the work of Lee Hall. The situation between myself and (Bechtler President and CEO) Mr. John Boyer became untenable," Melberg told Charlotte magazine in a statement. Melberg declined to elaborate.
Through a spokesperson, the Bechtler says it hoped to continue the partnership. "Our preference is to continue to work with Mr. Melberg. The decision to conclude the current arrangement was his and not ours. We remain open to working with him but, if needed, we will identify a separate gallery or galleries with whom to work."
The move comes two months after Jerald Melberg Gallery's Lee Hall: A Memorial Exhibition, following Hall's death this year. The Bechtler says "up until the time of Ms. Hall's passing, the proceeds (net to the museum) were used to support our education efforts throughout the community. Since her passing any net will go toward an education endowment in her name."
The fate of Hall's works is in the hands of the Andreas H. Bechtler Foundation, the primary foundation behind the Bechtler museum. This is separate from the Bechtler Collection Preservation, which oversees the collection "committed" to the city of Charlotte by the Bechtler family. Boyer oversees both foundations and is salaried separately for both. Previous board members and former museum staffers have raised questions about Boyer's role as a director for the Voya family of mutual funds. Both Bechtler board chair Curt Fochtmann and Boyer dismissed those concerns.