Uptown Girls
Soirée Recap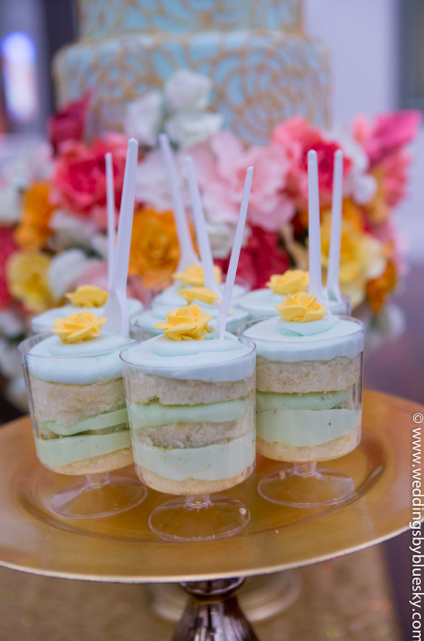 One of the best parts of my job is the endless assortment of inudustry event invites that come my way. Spending time with blushing brides to-be and the many talented vendors of the Queen City is the perfect way to capture the fairytale in everyday life. Walk in the door of uptown's posh Foundation For The Carolinas last Thursday, and no happily-ever-after expense was spared. From more than a few confectionary masterpieces and a range of glamazon gowns to lush greenery and soft white drapes that billowed in the rooftop wind, Studio White created a tour de force of industry expertise. The fact that I was given a behind-the-scenes planning view was just icing on the pretty little cakes being passed around with sugar-rimmed glasses of champagne. In case you missed this year's Soirée, here's a bit of coverage from what was a truly magical night.
Green With Envy
These quintessentially spring-like sofas by AFR complemented the venue's live wall perfectly.
Southern Sweet
Vintage trunks, sofas and parlor chairs felt cozy and chic while white linen accents added understated elegance.
Pixie Dust
Kimerly Pixton's impeccably tailored mix of gowns and separates was perfectly reminiscent of '20s glamour. Jewels by Aubre's Bridal and Kristin Hayes made a fitting finishing touch.
Layer Effect
Caden Couture's Ophelia dress made its return debut along with three other equally ornate gowns boasting stunning details including a feathered bodice black lace portrait back. Whitney Alyssa's crystal sash and floral pin made for lovely additions to other accessories by Aubre's Bridal and Kristin Hayes.
Maid of Honor
Bella Bridesmaid showcased a covet-worthy collection of whimsical dresses perfect for any bridal party with bold necklaces and statement earrings by Kristin Hayes.
Classic Beauty
Cornelius boutique Classic Bride & Formals sent a storm of timeless white confections down the runway with a few more jewels from the endless supply Aubre's Bridal and Kristin Hayes provided.
A few more favorites….
Queen City Catering provided an assortment of savory snacks, and pretty blooms by The Place For Flowers and Nectar Floral Design filled each room with fragrance and a splash of color.
Stylish Sightings
Studio White's Cassandra Mooney Bradley and Alicia LaLone, toasts of the evening, welcomed guests before the runway shows began. Plus George from Lainis from BlueSky Studios snapped my photo with our lovely Associate Publisher, Amy Weigland. Stacks of the new issue and favorite spreads were on display for all to see. I think it's safe to say this "Swanky Little Bridal Event" certainly lived up to its title.
Other sponsors: here
All photos: BlueSky Studios