Uptown Lockout
In Charlotte's rental market boom, many young professionals are priced out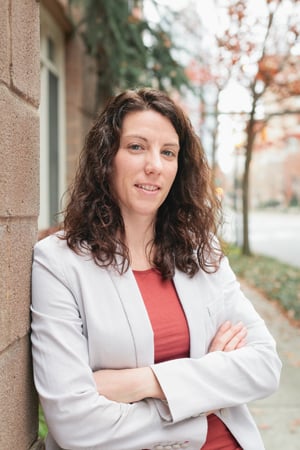 Deni Coryell has a secret. "I've really been hesitant to tell people how lucky I was to have that apartment," she says, lowering her voice and leaning forward over her cup at Dilworth Coffee.
As of December, that apartment—a 930-square-foot, one-bedroom unit in Gateway Village in Third Ward—cost her just $750 a month. It was a hundred bucks cheaper when she moved there in late 2009 to enroll at the Charlotte School of Law. "You kind of feel like they're coveted apartments," she says.
After she moved in, Coryell, who is in her late twenties, became an evangelist for uptown, selling friends on the urban lifestyle. But thanks to the housing market slump and a continued influx of young professionals into the city, the average uptown rent jumped $400 in three years.
Nearly 98 percent of the apartments within the I-277 loop are occupied, according to local research firm Real Data. (The numbers exclude The Vue because the sudden conversion of those uptown units from luxury condos to apartments would artificially deflate the results.) The uptown vacancy rate is well below the national average of 4.6 percent.
An average apartment in uptown now rents for $1,500 a month, according to Real Data. Compare that to a Mecklenburg County average of $862 and it becomes obvious why so many young professionals end up in SouthPark or Ballantyne.
"Everything uptown is unaffordable," says Jessica Trahan, a twenty-seven-year-old CMS teacher who lives with roommates in west Charlotte. She's tried—and failed repeatedly—to move out on her own. "I'd really like the opportunity to live by myself someday, but I can't find anything practical."
The danger of pricing out young professionals is real—at least until demand lags or until tenants decide to become owners. "The increasing rents are not sustainable at the rates they're going now," says Charles Dalton, principal analyst at Real Data. "You're going to plateau out at some point."
He says it's a national trend, particularly in communities with downtowns similar to Charlotte's; Pittsburgh, Richmond, and Minneapolis all have center city vacancy rates below the national level—and monthly rents significantly higher than their respective citywide averages.
Charlotte builders are responding to the demand with more than 1,300 uptown units in various stages of planning and construction, according to Real Data. Michael Smith, president of Center City Partners, argues that the market will sort itself out in terms of prices. "Most development cycles do just that—they cycle." But for the next two years at least, Real Data predicts that demand will keep outpacing supply, and rents will continue to rise.
Now that her secret is out, Coryell's enthusiasm about uptown has tempered. "It's really a great place to be—if you can get there," she says.