Va da Vie Gelato
John and Wendy Paglia make gelato the Italian way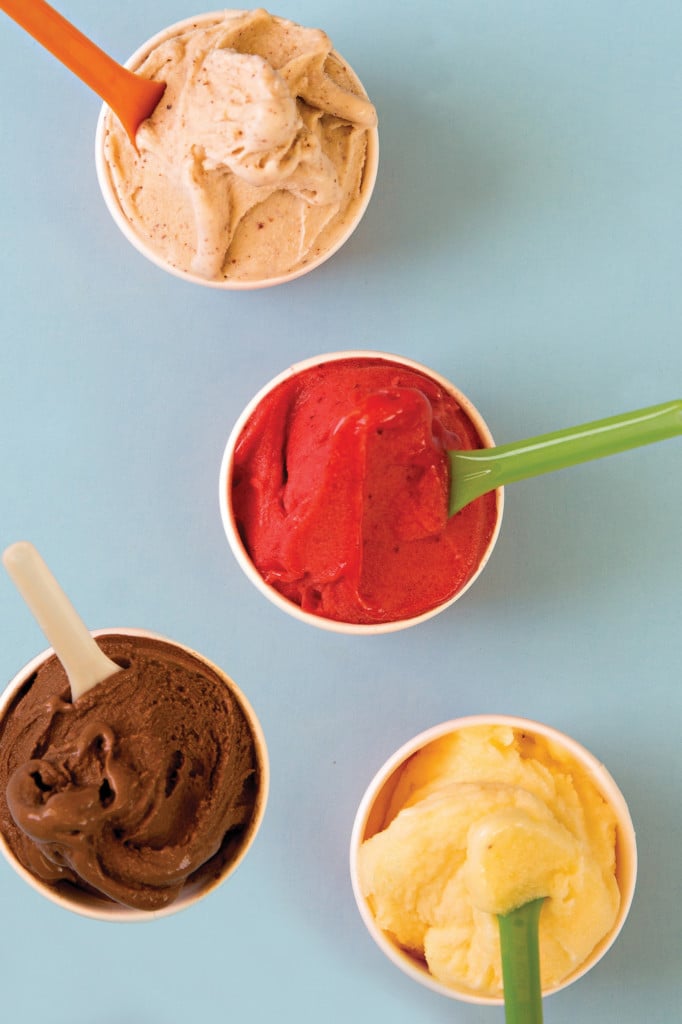 Park Road Shopping Center got a sweet boost when Va da Vie Gelato opened in May. Though it appears the tiny white building in the middle of the shopping center's parking lot sprung out of thin air, owners John and Wendy Paglia have been working on the concept for two years. "We wanted to do something happy," John says.
Graduates of Carpagiani Gelato University in Winston-Salem (the school's main campus is in Italy), the Paglias focus on handcrafted flavors devoid of preservatives and artificial ingredients. Milk comes from Homeland Creamery in Julian, North Carolina; seasonal sorbets are often made with fruit from local and regional farms. Va da Vie, which loosely translates to "the road of life," also imports traditional ingredients like Bronte pistachios from Sicily for the pistachio gelato and hazelnut paste from Italy's Piemonte region for bacio (milk chocolate and hazelnut).
Prices start at $4.25 for one flavor; 4203 Park Rd., 980-201-9159.