Veterans and Domestic Terrorism
The troubling link between right-wing extremists and military service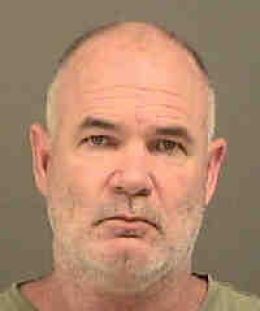 Walter Eugene Litteral may have been profoundly deluded about why he was preparing weapons and explosives to do battle with the U.S. government, but he was as clear as could be about how.
"When you start compressing powder down you have to have a cardboard flute at the top so when you start screwing this top end down it crimps just like a shotgun round crimps down over that top and compresses all that stuff down in there with that M80 that goes as your igniter," Litteral is quoted in an FBI affidavit unsealed this week; agents were recording him July 8 in a Gastonia military surplus store where he bought his gear. (The store's owner had tipped off the feds that one of his customers, Litteral, was planning to resist the government "with violent force.") "This is dag gone 101 explosives. Once you compress it you got to … completely compress it … you got to dag gone keep pressin'." The resulting explosion, Litteral said, "is gonna be awesome."
During a monitored phone conversation with the store owner six days later, according to the affidavit, Litteral went into more detail about the do's and don'ts of pipe bomb making. "I've got to pick a temperature where the gunpowder does not get humidity in it because if it does then it's not no good. So I've got to pick a dry time in my garage to get some fans going keep it cool … It's pretty methodical on how you've got to put this shit together, otherwise you've got nothing but a fucking pipe and some goddamn powder in it."
The FBI arrested Litteral, 50, and two alleged accomplices on Saturday, charging them with assorted violations of federal laws that govern firearms and explosive devices. Federal authorities say the three men were inspired by the widespread conspiracy theories about Operation Jade Helm, an ongoing training exercise in five western states that theorists believe is the first sign of the U.S. government's imposition of martial law on American citizens. All three remain in the Mecklenburg County jail under federal custody, so we may never know just how awesome Litteral's pipe bombs could have been.
But his level of expertise, however crudely expressed, highlights an uncomfortable fact: Some of the deadliest domestic terrorists in recent years honed their skills while serving in the U.S. military.
Litteral served 14 years in the Marines, WSOC has reported; the veterans' website VetFriends indicates that a Walter Litteral served from 1982 to 1996 in the 2nd Battalion, 2nd Marines, based in Camp Lejeune, and attained the rank of gunnery sergeant. (I've contacted the Marine Corps' Manpower and Reserve Affairs office to make doubly sure and will update this post when I hear back.)
He's joined in his paranoia by an Arizona man named Pete Lanteri, another former Marine who's organized a "citizen surveillance group" to monitor Jade Helm—and, if necessary, engage it. ("EVERY ASPECT OF AMERICA NEEDS A FUCKING PURGE!!!" he wrote recently on his Facebook page.) So, yes: Some of the people most convinced that the U.S. military is the spearhead of a new age of government-imposed tyranny are themselves former members of the U.S. military.
Which, unfortunately, means they also possess the kind of training in operations, weapons systems, and tactics that can turn private delusion into public carnage. This isn't a new thing in American life—Timothy McVeigh and Eric Rudolph were Army veterans, after all—but researchers have turned up some troubling information just in the past few years, as detailed in this 2013 article in The Atlantic:
Daryl Johnson, former senior domestic terrorism analyst at the Department of Homeland Security, noted the important relationship between the military and violent right-wing extremism in his book Right Wing Resurgence. He writes that right-wing extremists "target law enforcement and military personnel for their training experience (particularly weapons and explosives training), their disciplined way of life, leadership skills, and access to weapons, equipment, and sensitive information." Johnson further notes that a government survey of 17,080 soldiers found that 3.5 percent of them had been contacted in order to recruit them into an extremist organization and that 7.1 percent said they knew another soldier who they believed to be part of an extremist organization …
Another sign of the risk from military-trained right wing extremists: They've committed more attacks—more than twice as many as their jihadist counterparts. Just under half of military-trained right-wing extremists were involved in incidents compared to under one-fourth of military-trained jihadist extremists. As with the jihadists, military service among right-wing extremists is correlated with an increase in rates of violent incidents compared to those without military service, though the effect appears to be smaller than among jihadists: About 48 percent of those who served in the military were involved in incidents compared to about 44 percent of all right-wing homegrown extremists.
Right-wing extremists who have served in the military are also more likely to acquire arms individually. About nine out of every ten military-trained right wing extremists obtained weapons compared to about six out of every ten military-trained jihadists and about a quarter of all jihadists. There are many potential explanations for the difference, but it is clear that the right-wing extremists who have served in the military are by far the best-armed extremists threatening the American people.
Practically, it makes a twisted kind of sense for certain veterans to gravitate to right-wing extremism, and extremists to them. The military teaches skills and attitudes useful in war but less so in peace, and few things can suffuse a dismal existence with purpose like the deeply American idea of violent resistance to tyranny.
But you still can't help but recoil. These were people who once lived at the muzzle end of the U.S. government, entrusted with the nation's defense, who turned without much trouble into renegades who yearn for an apocalyptic showdown—with tennis ball bombs—against the same government they once served. It's even more troubling to see that inclination walk, in Litteral's case, right alongside a lingering Semper Fi pride in his unit. "Army/Navy outlet, what the fuck?" Litteral texted the surplus store owner in May, according to the affidavit. "Where's the real men come in, u know, the MARINES!!!!!!"
Addendum: Not quite sure how this escaped my memory, but of course the connection between right-wing extremists and veterans has been explored before, by no less than the U.S. Department of Homeland Security, in 2009:
DHS/I&A assesses that right-wing extremists will attempt to recruit and radicalize returning veterans in order to exploit their skills and knowledge derived from military training and combat. These skills and knowledge have the potential to boost the capabilities of extremists—including lone wolves or small terrorist cells—to carry out violence. The willingness of a small percentage of military personnel to join extremist groups during the 1990s because they were disgruntled, disillusioned, or suffering from the psychological effects of war is being replicated today.
You might remember what happened after the release of that assessment. Veterans' groups and right-wing media went ballistic, forcing then-DHS Director Janet Napolitano to apologize and scrub the report from the DHS website. An intelligence assessment the department released early this year on "sovereign citizen extremist ideology" makes no specific mention of veterans or active military personnel as potential recruits for right-wing terrorist organizations.
Addendum 2: Naturally, minutes after I post this, along comes ClickHole with the perfect insight.