Vets' Specials at BLT Steak Charlotte
Charlotte Restaurant Offers Vets 1/2 Off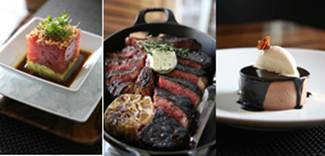 On November 11, we'll honor our veterans at home and abroad — and so will BLT Steak Charlotte. The restaurant plans to show its appreciation for our service men and women with a special discount.
On Monday, November 11, any veteran or member of the active military will receive a 50% off discount for parties of two or less, or 25% off for parties of three or more off of the total check.
BLT Steak, which stands for Bistro Laurent Tourondel, is housed in the Ritz Carlton Hotel in uptown Charlotte and offers a menu full of prime-cut steak, fresh seafood, rustic desserts, and the coziness that you'd expect at a French bistro. The eatery also offers weekly blackboard specials highlighting southern flavors and fresh, local ingredients.