Via Veneto Sale to Benefit the Council for Children's Rights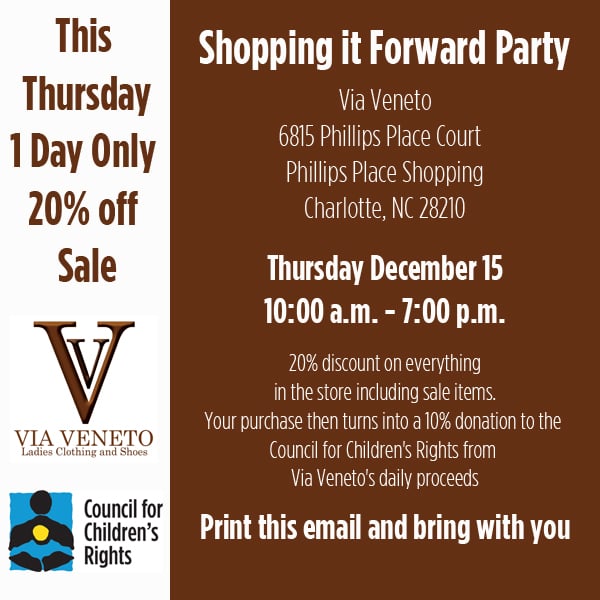 More holiday shopping for a good cause? Got to love this city.
Tomorrow, when your brain's finally registered that there are exactly 10 shopping days left until Christmas and 5 until Hanukkah, be sure to stop in Via Veneto at Phillips Place. From 10 a.m.-7 p.m., enjoy 20 percent off of everything in the store–even sale stuff. The best part is that Via Veneto will gift the Council for Children's Rights 10 percent of every purchase. Personally, I can't think of any better shopping incentive than that.
What's on this girl's Via Veneto wish list? A pair of shiny Kate Spade pumps. Feel free to mail a size 8 to our office, attentioned to your's truly.
6815 Phillips Place Ct; 704-556-0710