VIDEO PREMIERE: Paleface's Live Rendition of 'Holy Days'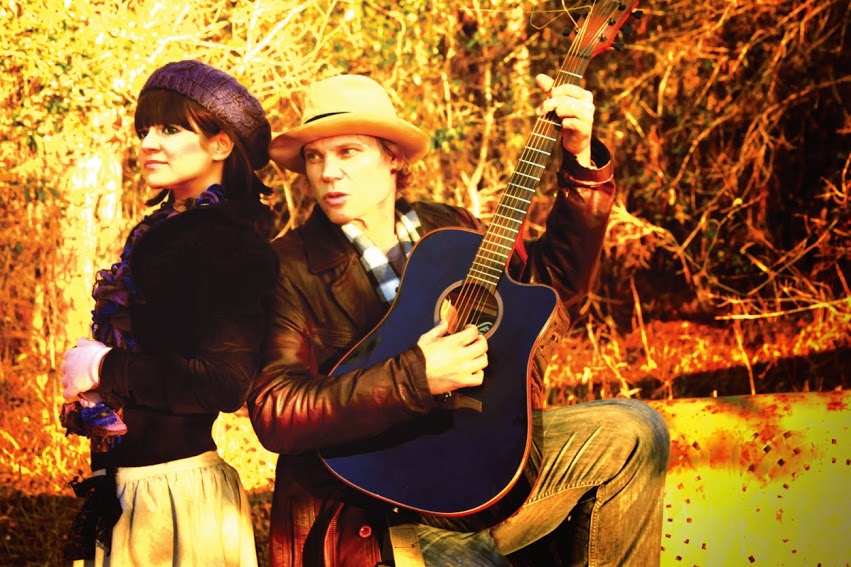 PALEFACE STARTED as an enigmatic performer who never revealed his real name. The songwriter, who has played alongside The Avett Brothers and is cited as an influence by Beck, has been active in the indie folk scene since the late 1980s. An encounter with Daniel Johnston set him on a path to become an underground hero and release more than a dozen records. Along the way, the Paleface moniker evolved into a duo, consisting of the songwriter and self-described "girlfriend-drummer" Mo Samalot. The two currently reside in Concord.
Ahead of an upcoming U.S. tour—starting with May 14's date at the The Rabbit Hole—Paleface shares a live version of the tune "Holy Days" to premiere on Charlottemagazine.com. The song opened the 2001 LP Couch Tape. The video comes from Florida's Kyle Carbajal Films.
Check out the pair's latest album, One Big Party, here. The New Yorker describes Paleface's work as "melodic songs with a sunny vibe while maintaining an edge." We still don't know Paleface's real name, but we know his sound.