Vineyard Vines Gift Card WINNER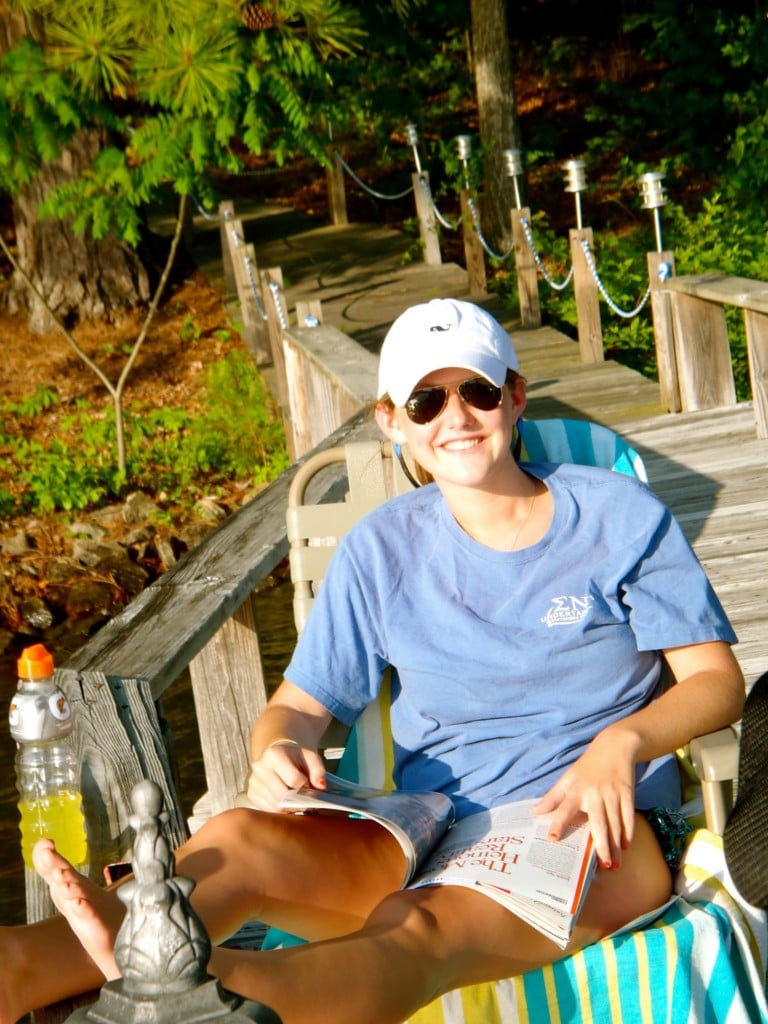 After nearly 100 entries across Facebook and Twitter, we have finally selected the winner of the $250 Vineyard Vines Grand Opening Gift Card Giveaway!
Congratulations Katie Stanley! (That's her right there, wearing her favorite Vineyard Vines hat and relaxing by the water. Looks like she's got the right idea!)
Katie was one of the last people to enter the contest via Facebook, and I bet now she's glad she did.
For those that are curious, we selected our winner using three separate rounds of randomization.
We are thrilled for you Katie and we hope that you'll come spend your gift card in the brand new Charlotte location of Vineyard Vines at SouthPark Mall!
As for the rest of you, we'll see you tonight at 6 pm for Vitamin Water cocktails and 10% off your purchase during the Grand Opening Celebration.