VIVA the DOJ!
A wrap of assorted targets for poking at all levels of public life in North Carolina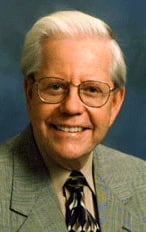 A sampler:
As expected, the Justice Department is coming after North Carolina over the Voter Information Verification Act, or VIVA, or the Keep the Wrong People From Voting Act. (Applause.)
The Charlotte Chamber hosted the first of several mayoral debates last week, and it produced some revealing moments in a race that otherwise is hard to get excited about.
The most significant political — and therefore social, economic and cultural — divide in Charlotte today is between what you might call the "one city" crowd and the "gated community" bunch. It's an old story in American cities — public investment favors some areas more than others; those areas have higher property values; people living there realize those benefits, pay a disproportionate share of property taxes and bitch up a storm about the unfairness of it all.
The debate's sharpest contrast:
Peacock also said relationships with suburbs like Ballantyne must be improved. He characterized as a "baloney argument" the notion that Ballantyne should secede from the city, but added that the next mayor must be able to address suburban residents' concern that they're shouldering a large portion of the city's tax burden without receiving enough in return.
"You have to have a mayor who can answer the question, 'What's in it for me?'" Peacock said.
Cannon, who grew up in public housing in Charlotte, said the city belongs to everyone, not just one area. He offered his answer to suburbanites who feel they are paying more than their fair share.
"You're paying for exactly what your house is worth. You're paying your fair share," he said, adding that someone with a less expensive house rightfully pays less in taxes.
What's in it for you? Resale value. You want low taxes, buy off Tuckaseegee Road, slap on an urban pioneer driver's cap, start parking your Land Rover there and lead a gentrification movement that over time would help spread the tax burden more equitably.
But that might require discomfort on your part.
The contours of the hugely important U.S. Senate race next year in North Carolina just got a little more clear: incumbent Democrat Kay Hagan against, most likely, N.C. House Speaker Thom Tillis of Cornelius.
Tillis announced his candidacy around Memorial Day. But in recent weeks, Tillis' counterpart in the lunacy factory of the N.C. Senate, President Pro Tem Phil Berger, had clearly been toying with the idea of running. Then, last week, he announced he wouldn't.
But dig this below, from News 14 Carolina's Tim Boyum. The relationship between Tillis and Berger has never been what you'd call warm, but man, Berger's attitude toward him here is the temperature of liquid nitrogen:
I'm guessing the ill feeling is the product of what red hots perceive as insufficient ardor for the conservative cause on Tillis' part — as evidenced by his occasional acknowledgement of Democrats as human — combined with the residue of a good, old-fashioned scepter-swinging contest over who carries more wood in the General Assembly. If it's more than that, and you know about it, get in touch.
Finally, a longtime chronicler of Southern politics, USC history professor emeritus Dan T. Carter, weighs in on what's happening in the suddenly more regressive state to the north in Emory University's Southern Spaces journal.
The essay breaks no new ground but does nicely summarize what's happened, why it matters, and what its philosophical roots are. Carter should know. He's written a book, appropriately titled The Politics of Rage, that traces modern-day conservatism back to its real headwaters: not Ronald Reagan but George Wallace.
The essay also succinctly summarizes the essence of conservative governance, if you can call it that, in Washington and the assorted state capitals where GOP nihilism has seized the reins:
Whatever their differences, these corporate-funded groups are united by two interlocking principles. Nearly a decade ago, Harper's magazine editor Lewis Lapham identified the first: the unbending conviction that the word "public" in "all its uses and declensions (public service, citizenship, public health, community, public park, commonwealth, public school, etc.), connotes inefficiency and waste," a condition that could only be corrected by relying upon the unrestrained market, freed from the stultifying and unnecessary burdens imposed by government bureaucrats, labor unions and assorted liberal busy-bodies.
The second is the belief that money corrupts the poor but elevates the moral character of the rich. By making the lives of the poor, the working class, and the marginal middle class more precarious and insecure, the poor will respond by becoming productive and resourceful workers. Giving the rich more money and making their already prosperous lives even more secure will lead them to be more productive and resourceful in returning benefits to society.
It's insanity, of course, communism turned inside out — and no less destructive and dogmatic. But that's where we're at.