Wake Up, Sunshine
Rising crime in Charlotte and my wake-up visit from the FBI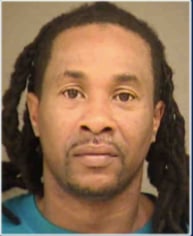 The knock on the door woke me up, as intended. It was well before dawn this morning. A second knock quickly followed my "what/who the hell?" I scrambled for my glasses, stashed the dog in the front bedroom, and yelled, "Who is it?"
"FBI."
"What?"
At the door were four agents, outfitted with Kevlar vests marked with the famous yellow block-letter "FBI" and compact, extremely lethal-looking firearms I believe were patrol carbines. One of them showed me a folded sheet of paper with a man's picture.
"Have you seen this man?" African-American male, shoulder-length dreadlocks, probably in his 30s, I thought. Last name Murphy.
"No."
"Can we come in and have a look?"
I could have protested, but I imagined I didn't have much of a choice. The four of them had a look. They swiveled their barrel-mounted flashlights into my bedrooms, bathroom, half-bath, kitchen, utility closet, master bedroom closet, laundry room. They asked how long I'd lived in the house. They asked whether anyone else lived there. They asked, not exactly politely, if I was sure. I was. I warned them about the dog, who remained remarkably quiet. (Good girl.)
This may shock you, but whoever and wherever Mr. Murphy was, he wasn't in my house.
"Clear." The lead agent told me to let them know if I saw Mr. Murphy. He did not apologize. The four of them left. I checked the time: exactly 6 a.m.
A couple of hours later, I called the local FBI office and spoke to the public affairs officer, who informed me that agents were still in the middle of what they were doing, and the office would have a public release available later in the day.
"Sorry we woke you up," she said.
It wasn't until this afternoon when I learned what that was all about: A joint FBI-Charlotte-Mecklenburg police raid that rounded up 19 people charged with dealing crack cocaine in the Belmont neighborhood. My guy, Derek Murphy, 41—I was close—is charged with conspiracy to distribute crack cocaine, possession with intent to distribute crack cocaine, and aiding and abetting, crimes that carry maximum 20-year prison sentences.
Coincidentally, or perhaps not, the raid happened the same day Police Chief Kerr Putney held a news conference to release the department's crime statistics for 2015, which were not pretty: a 10 percent overall increase, including a 36 percent rise in murders and an 18 percent rise in violent crime.
"If you look at the numbers, people might think our officers haven't been as active and proactive as they should be," Putney said. "What I can tell you is, I vehemently dispute that." I join him in his vehemence. It was J. Edgar's guys who knocked on my door, but having armed-to-the-teeth law enforcement perform a recon action on my laundry room is proactive enough for me.
Still, it makes a good citizen wonder. Ex-Chief Rodney Monroe, who left last year, was supposed to have stepped up the community policing initiatives, which were credited for contributing to a steady drop in crime during his seven years with CMPD. But over Labor Day weekend, we saw a sudden flare of apparent gang violence; now we see an out-of-nowhere spike in crime across the board. Where's this coming from?
During the news conference after the drug sting, Deputy Chief Doug Gallant said Belmont in particular had turned violent, with 31 reports of shots fired in the last three months. "We have to do something more," Gallant said. The purpose of the six-month investigation and raid, he said, was to curb drug distribution and related violence throughout the county.
I live in NoDa, not Belmont. Close enough, I guess. I never did get an explanation for why the FBI thought Derek Murphy might be hiding out at my humble crib. The wakeup knock didn't unnerve me that much, honestly, although I do wonder who might have directed the agents my way, and if occasional moments of urban war-zone alarm might be one of the tickets that admits Charlotte into the club of major cities it's always aspired to.