Walk and Talk Plants with UNCC
The staff at UNC-Charlotte's Botanical Gardens will be out and about this weekend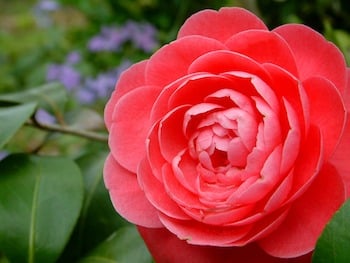 If you're heading to the Southern Spring Home & Garden Show this weekend, keep an eye out for the UNC-Charlotte Botanical Gardens exhibit. The show starts today, runs through this weekend, and then opens for a second weekend next Friday through Sunday.
You can learn more about the 54th-annual show by clicking here and reading our preview from Wednesday. This year's theme, "Better Living: Home. Garden. Life." involves an all-inclusive look into our daily lives, including how we interact with the earth.
"We like the idea of repurposing," says Mardee Woodward, executive show manager. "Let's be good stewards of the earth."
All of the 20 exhibit gardens at the show this year have a sustainable element and something repurposed. UNC-Charlotte's exhibit, titled Re-Discover the Botanical Gardens, shows three key elements of the gardens: native plants, the Asian garden, and the McMillan Greenhouse. Dr. Larry Mellichamp, director of the UNCC Botanical Gardens, will speak on the Garden Stage next Friday at 12:30 p.m. His talk is called "Native Plants of the Southeast."
The show isn't the only place to learn from the UNCC Botanical Gardens staff this weekend. The Winter Walk and Plant Sale takes place at the Botanical Gardens this Sunday.
The tours start at 1 p.m. and 2 p.m. Guests will weave through the three-acre Susie Harwood Garden. The garden has a selection of shrubs, trees, and perennials that thrive December through February. The staff will highlight bright berries, bark textures, and evergreens along the walk.
Guests can also see a slideshow presentation by Dr. Mellichamp in the McMillan Greenhouse before the tours. Dr. Mellichamp, who wrote The Winter Garden, will talk about how to create an ornamental landscape with plants that have interesting aspects in the winter, such as blooms or berries.
The plant sale takes place from 12:45 p.m. to 4 p.m. and offers a selection of winter plants for your own garden.
The UNCC Botanical Gardens are located on the east side of campus.