Want the Latest on Celebrities and Parties for the Democratic National Convention?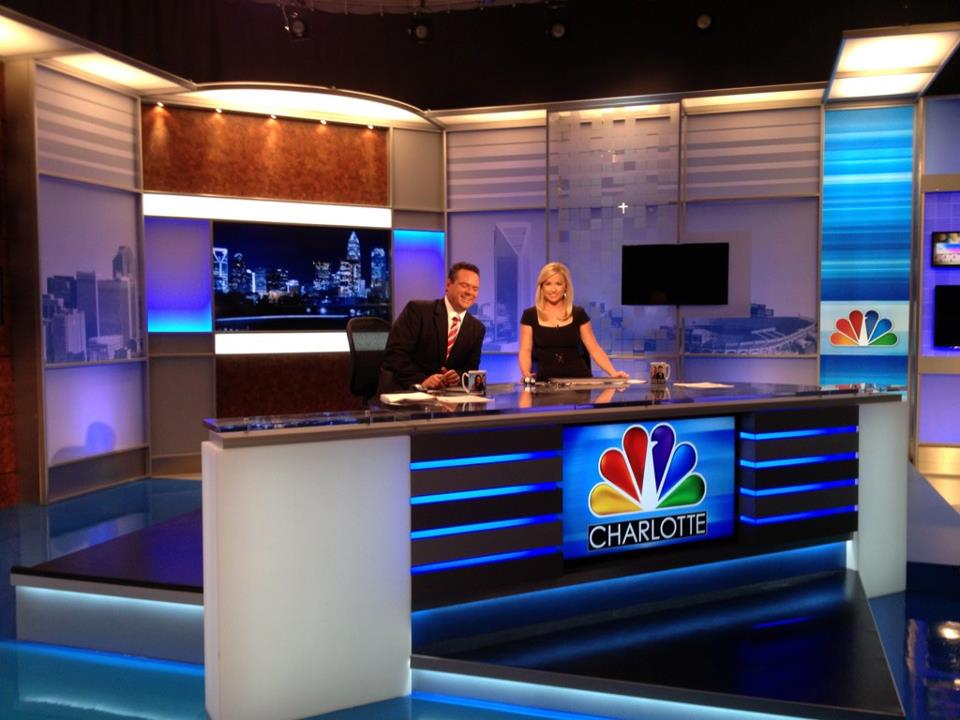 Tune into WCNC NewsChannel 36, Charlotte's NBC station, tomorrow at 6:30 a.m. I'm making a guest appearance on the morning show to talk about some of the A-list celebrities coming to Charlotte for the Democratic National Convention. I'll also share details about some of the exclusive (and elusive) parties being planned for that week. So set your alarm to wake up early, or set your DVR to record it.
WCNC unveiled its new set last month (click on the photo on the left for a larger view). Everybody's sprucing up for the DNC!
Stay up to date with Charlotte magazine's Democratic National Convention coverage at www.charlottemagazine.com/dnc. Follow me on Twitter @HollidayInk.