Want To Perform on a Stage? Here's how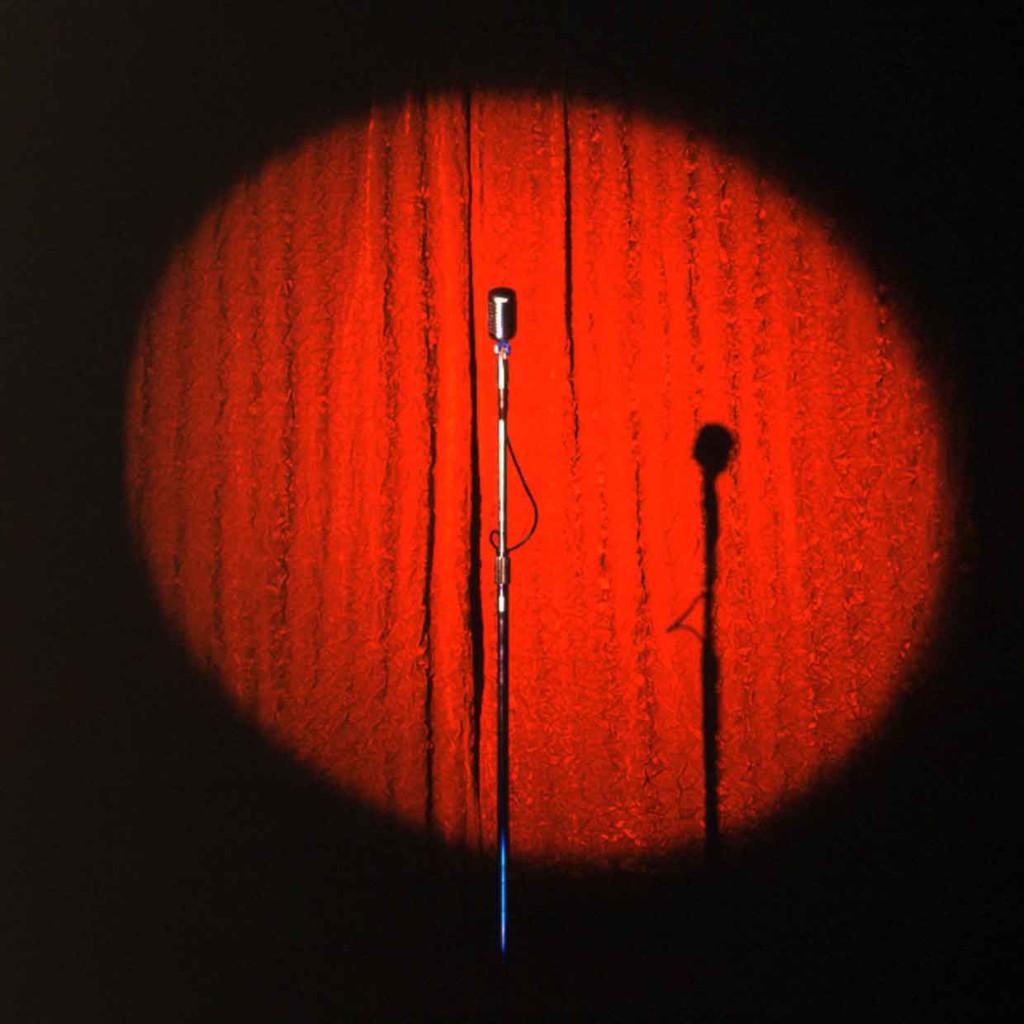 The Booth Playhouse will open its stage Feb. 10 for singers, comics, poets and storytellers as part of the Blumenthal Performing Arts Open Mic night.
Performers will be given 3-5 minutes to their act. All performances should be acceptable for a general audience. Anyone interested in participating in the free even can email organizers before arriving or they can sign up 20 minutes before the show starts at 6 p.m. Blumenthal will provide a microphone, CD player, iPod connection and piano. If you need anything else, you must bring it.
Here is a comprehensive list of open mics across the area:
Monday
Happy Hour Bar & Lounge – 3603 S. Tryon St., Charlotte, 28217. 704-679-4000 / 8 p.m. – (Weekly)
Harvey's – 13812 Cinnabar Pl., Huntersville, 28078. 704-947-5080 / 7:30 p.m. – (Weekly)
The Evening Muse – 3227 N Davidson St., Charlotte, 704-376-3737 / 7 p.m. – (Weekly)
Tuesday
Ed's Tavern – 2200 Park Road, Charlotte, 704-335-0033 / 10 p.m. – (Weekly)
Mugs Coffee – 5126 Park Road, Ste 1D, Charlotte, 28209. 704-733-9014 / 7:30 p.m. – (1st and 3rd week of the month)
Smokey Joe`s – 510 Briar Creek Road, Charlotte, 28205. 704-338-9380 / 9:30 p.m. – (Weekly)
Jackalope's Jack (Comedy) – 1936 east 7th St. Charlotte, 28204. 704-347-1918 / 10 p.m. (Weekly)
Charlotte Comedy Zone (Comedy) – 900 NC Music Factory Blvd. Charlotte, 28206. 980-321-4702 / 7 p.m. (Weekly)
The Courtyard Hooligans (Comedy) -140 Brevard Court, Charlotte, 28202. 704-376-2238 / 8 p.m. (Weekly)
Wednesday
Forty Rod Roadhouse – 9229-15 Lawyers Road, Mint Hill, 28227. 704-573-1773 / 7 p.m.- (Weekly)
Crown Station Coffee House and Pub (Comedy) – 1425 Elizabeth Ave., Charlotte, 28204. 980-224-8020 / 9:30 p.m. (Weekly)
Summit Coffee – 128 S. Main St., Davidson, 28036. 704-895-9090 / 8 p.m. (Weekly)
Thursday
Tavern 51 (Hip Hop/Rap) – 8700 Pineville-Matthews Rd, Charlotte, 28210. 704-962-8287 / 10 p.m. – (Weekly)
Tommy's Pub – 2007 Central Ave, Charlotte, 28205. 704-377-0022 / 8 p.m. – (Weekly)
Puckett's Farm Equipment – 2740 W. Sugar Creek Road, Charlotte, 28262. 704-597-8230 (Weekly)
Friday
Eastend Tavern – 1451 East Main St, Cherryville, 28021. 704-802-4145 / 8 p.m. – (Weekly)
Saturday
Mugs Coffee – 5126 Park Road #1 , Charlotte, 28209. 704-733-9014 / 8 p.m. – (2nd week of the month)
Did we miss your open mic? Email details to TheJoshLanier@gmail.com