WATCH: Cam's Thanksgiving Jam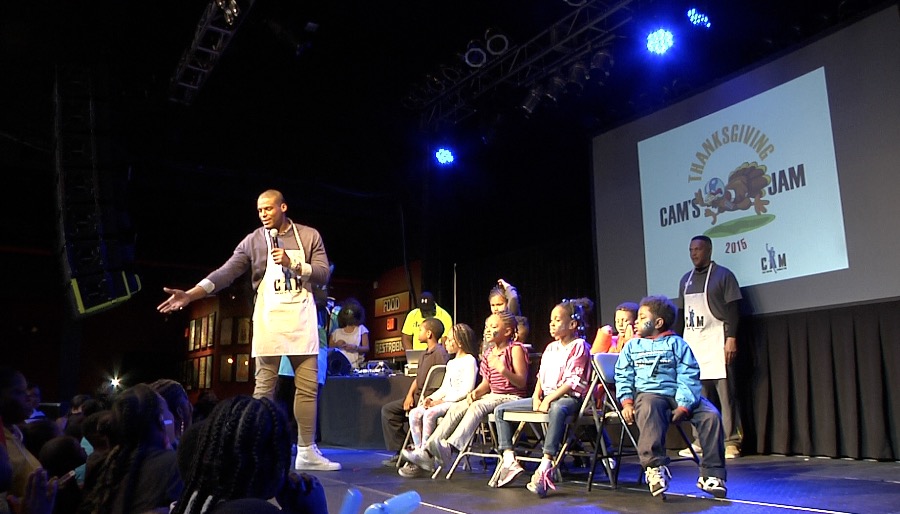 A day after helping extend the Carolina Panthers' best-ever start to 10-0, quarterback Cam Newton led dance contests and games of musical chairs. His field Monday night was the stage at the Fillmore, where the self-professed big kid was in his element.
In between the dancing and cheering, Newton and his foundation fed nearly 900 area children from Second Harvest Food Bank's Kids Café Sites. The third annual 'Cam's Thanksgiving Jam' featured a spread that included turkey, stuffing, potatoes and mac and cheese. Everyone then left with a frozen chicken, a bag full of canned goods, a dessert and the sound of happiness ringing in their ears.