Watch the Trailer for Cam Newton's Nickelodeon Show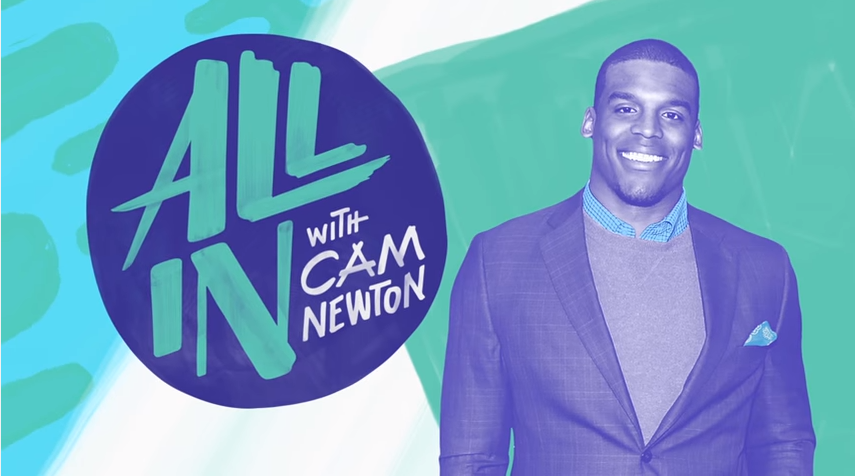 THE TRAILER for Cam Newton's Nickelodeon show begins with a teaser: "Superstar quarterback Cam Newton is helping awesome kids take their dreams to the extreme." And these aren't just aspiring athletes. One kid wants to be a fashion designer; another learns how to forecast the weather on television. In each of the shown scenarios, Newton is in the mix, fencing or shying away from snakes. All In With Cam Newton kicks off on June 3, airing every Friday at 8 p.m.
The move to this format makes sense for Newton, documented as having a heart for youths on and off the field. Outside of football, the athlete acted in commercials for Beats by Dre, Oikos, and ESPN. And after becoming NFL MVP in February, it's a prime time for Newton to try his hand as television host.
Also: The timing seems right for the trailer, which debuted today, on Newton's 27th birthday. Watch it below. (And look for WNBA's Lisa Leslie, set to appear in an episode.)