'Waterpark After Dark' for a Good Cause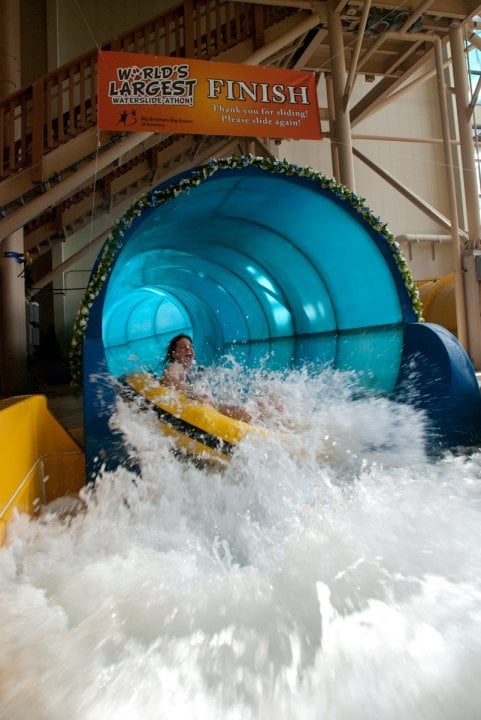 Great Wolf Lodge in Concord is holding Waterpark After Dark on Saturday, June 11, from 9 p.m. to midnight. The event is part of the waterpark resort's Second Annual World's Largest Waterslide-athon, in which all eleven Great Wolf Lodge resorts nationwide are participating to see how many people it can get to go down its waterslides to raise money for Big Brothers Big Sisters of America.
The Concord park has partnered with Big Brothers Big Sisters of Greater Charlotte to host this night of fun on Saturday. Passes to Waterpark After Dark start at just $10 and all proceeds will be donated to BBBS. In addition, Great Wolf Lodge will make a donation of $1 for every ride down the designated slide.
This should be fun for all ages as you enjoy twelve large waterslides, three pools, a giant water fort, and more on a warm almost-summer night. Last year, Great Wolf raised more than $126,000 nationwide for BBBS through the waterslide-athon, and has set a goal this time for $250,000. To purchase tickets, call 704-979-3279. For more information, visit bbbscharlotte.org or greatwolf.com/concord/waterpark.