We Got It Bad
Usher plans a visit, Taylor schedules a pit stop, and other sound bites from CLT's music scene.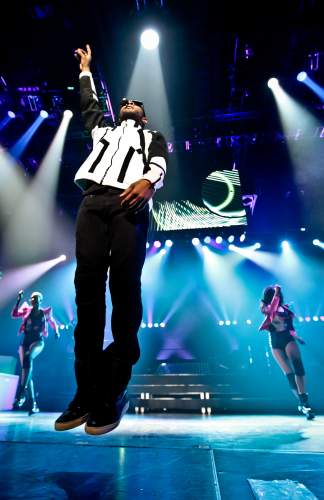 As you nurse your chocolate hangover today, we invite you to read some of the music news that's been popping in Charlotte headlines this week. The weather is warming up (not a moment too soon), which means more headlining shows are on their way to town.
Now scheduled for April 30 at the Time Warner Cable Arena is R&B heartthrob Usher with special guest (OMG!) Akon. Usher graced Superbowl fans by relieving them from—er, accompanying—the Black Eyed Peas' highly…stylized performance. Admit it: the guy knows how to boogie. Tickets (which will go fast) go on sale February 25 at 10 a.m on ticketmaster.com.
And, just a few days after the 4th of July, the sweet face of American country stardom Taylor Swift will stop in Charlotte for her "Speak Now World" tour. Whatever that means. She's the gleaming bastion for broken hearts, and all that remains to be seen is who she'll invite to open for her…stay tuned.
But, alas, it's not all good news. Award-winning jazz trombonist Delfaeyo Marsalis, who was scheduled to perform his theatrical production Sweet Thunder: Duke & Shak this Thursday night at the Knight Theater, has postponed. The show is a musical tribute to both Duke Ellington and William Shakespeare. Details are pending, but he is planning to still stop in Charlotte.