Wedding Etiquette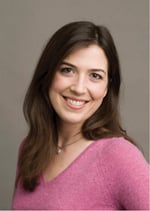 Save the Date!
Q We've sent save-the-date cards for our wedding. Since then, some people have told us they won't be able to attend. Should we still mail them an invitation to the wedding — even if we know they can't come?
A Send invitations to close friends and family who have already told you they can't attend. Plans change and even those who live far away sometimes decide at the last minute to travel. Good friends might be hurt if you don't send an invitation, even if your intent was to spare them from feeling obliged to send a gift. Since a wedding invitation carries a gift obligation, don't invite casual friends and acquaintances that have already said they can't come — doing so makes it look like you're just trolling for gifts. Send a wedding announcement instead—
it carries no gift requirement.
Who Attends the Rehearsal Dinner?
Q Should I invite out-of-towners to the rehearsal dinner? So many of our guests fall into this category that the rehearsal will be as large as the wedding.
A The guest list for the rehearsal dinner traditionally consists of the bride and groom, all attendants and their spouses and partners, the couple's immediate families, and the clergyperson and spouse. It's a nice gesture to include out-of-towners if your budget allows, but it's by no means a must. And you're right, including all of the out-of-town guests can turn the rehearsal dinner into a much larger and less intimate celebration. You can recommend a good local restaurant to the out-of-towners. If you have a willing family friend, ask him to assist with transportation and introductions.
No Favor Necessary
Q Are favors a must? My fiancé and I are on a budget and would rather spend the money on better food or an extra hour of music — things we think our guests might appreciate more.
A By no means are favors necessary. While popular, the trend of highly personalized — and often pricey — favors is an added expense that couples can easily forgo. Your instincts are correct, and I agree that a menu upgrade or another hour of dancing is a better use of your wedding budget. Guests are unlikely to even notice the missing favor. Another choice is to choose a simple and inexpensive item as a favor — such as a bowl of chocolates for guests to sample.
Co-Worker Conflict
Q I want to invite some work friends to my wedding—but not everyone. What is the best way to deal with that?
A Thoughtfully and diplomatically. Couples often opt to exclude work associates when putting together their wedding guest lists. Difficult choices usually need to be made and cutting out categories (work associates, second cousins) makes the process a little easier. Invite your close work friends. Invite your boss also, especially if you two have a good relationship. Co-workers you don't socialize with should not expect an invitation to your wedding. Defuse expectations by letting co-workers know early on that the guest list will be limited. You and your few invited friends should keep the pre-wedding chatter to a minimum to avoid any hurt feelings.
Anna Post is the author of Do I Have to Wear White? and Emily Post's Wedding Parties. Visit www.emilypost.com for more on wedding etiquette.