Wedding Planner Extraordinaire Tara Guerard
Event planner Tara Guerard is one the Southeast's most sought-after wedding designers. We spoke with her about this season's biggest trends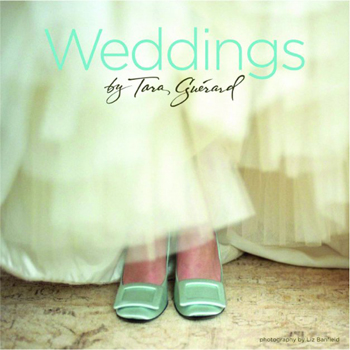 Event planner Tara Guerard is one the Southeast's most sought-after wedding designers. Her company, Soiree by Tara Guerard, opened its doors in Charleston, South Carolina more than a decade ago, and Guerard and her staff have been making brides' dreams come true ever since.
Guerard's weddings have been featured in numerous national publications, including Martha Stewart Weddings, Elegant Bride, and InStyle Weddings. Her newest book, Weddings by Tara Guerard (Gibbs Smith, January 2010), is packed with smart advice and tricks of the trade learned from years in the wedding industry. Here, she shares some of her wedding wisdom and tells us what to expect in 2010.
As far as budget goes, what do you think will happen in 2010? Will couples be cutting costs, spending big, or falling somewhere in between?
Brides are definitely more budget-conscious, and so are their parents. They are taking their guests into consideration by making sure they choose locations that are affordable and convenient. We are seeing more and more weddings being planned "at home," which we love! I don't think anyone is interested in having a wedding on credit, so couples will save and spend only what they can afford.
What will couples be most likely to splurge on, even if they're on a budget?
If couples are willing to splurge on anything, it's the photographer. Everyone wants a great photographer, because photos last a lifetime!
Will most 2010 weddings be large events or small, intimate affairs?
Brides are being very strict about the wedding list, only inviting their closest friends and family in order to cut costs. Many weddings in the coming year have a smaller average guest count, because it saves money.
Are there any ceremony and/or reception venues that you expect to be particularly popular? If so, which ones?
Homes are popular. We're seeing lots of that, because it's inexpensive and meaningful.
It seems like more and more brides are giving bridesmaids leeway when it comes to choosing their dresses. Will that continue next year? What's the trick to making sure "mismatched" bridesmaids' dresses look coherent?
Brides do want their bridesmaids to like what they wear, so they'll let them choose from different styles. You do need some sort of continuity, though, so it's important to make sure there are connecting features, like matching shoes or similar dress lengths.
What trends will we see in bridal attire?
We're seeing a departure from lace-covered dresses and a trend toward dresses with more architectural details and embellishments. Also, we've noticed less strapless dresses and dresses with full skirts. Brides are opting for varying kinds of sleeves and slimmer fits. We're also seeing a lot of colored shoes. Brides know they most likely won't wear their dress again, so they go for shoes that they can wear again. There are fewer traditional veils, but we are seeing brides wear shorter, stylish veils and veils that have been passed down from family members. Brides are definitely leaning toward headpieces, hair jewelry, and the like.
What color schemes do you expect to be big in 2010?
Grey is a big color! It's usually paired with bright accent colors: combinations like grey with yellow and navy blue, grey with peach and coral, and grey with natural browns and greens.
When it comes to receptions, what type of décor will be popular?
A lot of brides want alfresco-type events now. Tented affairs have been around for so long, and now brides want to be under the real stars. Another big trend is different types of seating. Instead of using typical chairs, brides are instead using things like benches, ottomans and even fabric-covered hay bales. Lounges are still huge, as well.
Do you have any recommendations for wedding favors?
Make your own! The do-it-yourself trend is huge in weddings right now. Everyone likes a homespun feel. It can be anything: your grandmother's pickles or holiday cocktail recipe, home-baked cookies in cute packaging, or photos of guests with special notes of why they're important to you.