Wedding Trends for 2012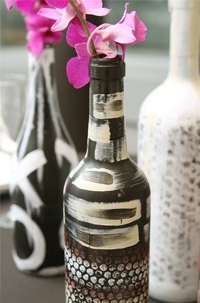 Trying to think of ways to make your wedding unique without emptying your wallet? TheWeddingReport.com just sent us a list of 2012 wedding trends that will help couples reflect their individuality while staying on a budget. These are the trends we found to be most interesting:
Do It Yourself – Making your own stationery/centerpieces/favors can seem overwhelming, but more and more couples are taking this task on themselves and loving it. It's a great way to have fun during the stressful wedding planning season. Visit DIYwedding.org to get ideas on how to make these small but important details the things your guests will be thinking about even after the wedding is over.
The Casual Groom – More grooms will be dressing down this year, wearing anything from khakis and a linen shirt to a suit (tie optional). TheWeddingReport.com says that demand for tuxedo rentals went down from 61% in 2010 to 54% in 2011. Expect those numbers to go down even more in 2012 as grooms strive to save a few bucks and feel more comfortable on their big day.
Non-Traditional Gifts – If you find yourself needing so many things that you dread going to the store to register for gifts, try asking your guests for gift cards instead. Registries like CardAvenue.com allow you to register for gift cards according to your needs, making it much easier to get exactly what you want. Or, if you find yourself needing nothing, ask your guests to donate money to your favorite charity as a gift to you.
What trends appeal to you as you are planning your 2012 wedding?