Wedding Web sites from Nearlyweds.com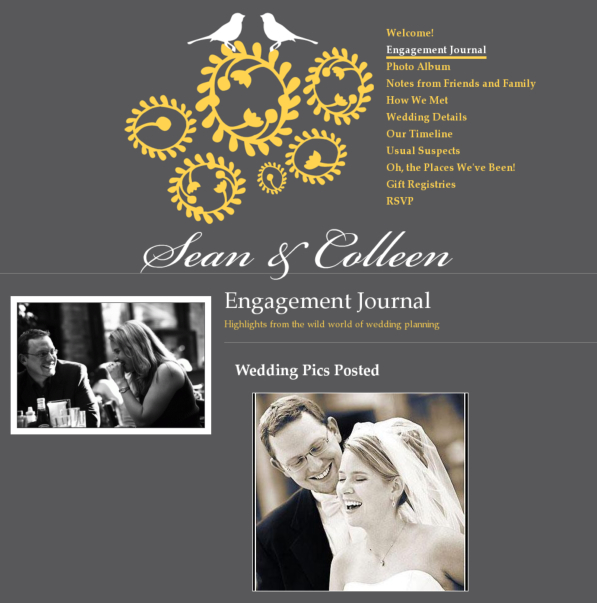 Some (okay, most) wedding Web sites are … booooring. Simple layouts, simple colors, and chances are simply the same as someone else you know that's recently tied the knot. Not so with the NearlyWeds.com Web site I stumbled across this weekend.
By collaborating with popular stationers like Wedding Paper Divas and online weddings sites like OffBeat Bride, the site offers wedding Web sites that are modern, easy to create, and a lot of fun to look at.
Here you can customize your page and add your engagement story, wedding information (i.e., accommodations, times), information about your wedding party, as well as a place for photos and videos. I like the additional options like adding an R.S.V.P. section or polling your guests on food, music, activities, or drinks for your wedding. Funny stories about registering and planning together can be shared on your own blog and you can upload as many photos as you like and even add music.
Monthly pricing starts at $4.99, yearly begins at $49.99. Through the designer affiliate program, couples can order save the dates, invitations, and stationery that match their personalized Web site.
Here are a few of my picks. What are some of yours?