Weekday Arts Events (April 25-28)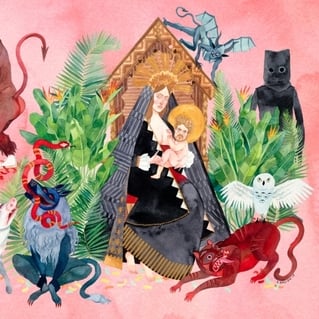 MONDAY
BECHTLER MUSEUM OF MODERN ART
The Bechtler's building, designed by Swiss architect Mario Botta, is a modern work of art itself, and Niki de Saint Phalle's iconic outdoor sculpture, "The Firebird," welcomes visitors. Inside, you'll find fine art exhibitions, films, jazz, classical concerts, and talks. The House That Modernism Built (through Sept. 11) explores mid-20th century art, furniture, textiles, and more, examples of the evolution of the modern aesthetic. The Art of the Print (through June 19) explores the medium of printmaking and how the different processes work.
TUESDAY
FLY BY NIGHT
This musical, conceived by Kim Rosenstock, is labeled as a "rock-fable" by Actor's Theatre of Charlotte. A sandwich-maker's monotonous days are interrupted when two sisters come into his life.
MINT MUSEUM UPTOWN
The offshoot of its sister location on Randolph Road, the Mint Museum Uptown has a renowned craft and design exhibit that showcases works in a variety of materials, as well as collections of American, contemporary, and European art. Here & Now: 80 Years of Photography at the Mint (through Sept. 18) highlights about 100 photos from the Mint's permanent collection. Pumped: The Art & Craft of Shoemaking (through July 31) shows the wildest and most fascinating shoes from the museum's permanent collection.
WEDNESDAY
FATHER JOHN MISTY
One of indie's current darlings, Joshua Tillman has produced albums under the monikers J. Tillman and Father John Misty. The latter is his current preference, and it's the one with which he's garnered fame for the synth-folk-tinged I Love You, Honeybear. Cool people really like him.
THURSDAY
CHARLOTTE BALLET: SPRING WORKS
George Balanchine's "Who Cares?" and Dwight Rhoden's newest ballet are featured in this program. The ballet regularly holds seasonal concerts that show off both new and classic works.