Weekday Arts Events (April 4-7)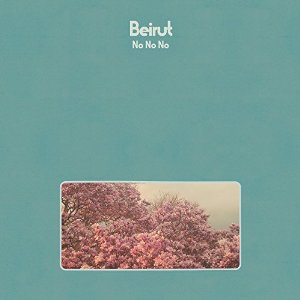 MONDAY
DISCOVERY PLACE
Kids will be kids—and adults will feel like kids—at this uptown science museum. From live animals to grand experiments of physics, the museum offers a multi-disciplinary adventure. Body Worlds & The Cycle of Life (through May 1) displays the human body through all of life's stages. Here's the kicker: The bodies in the show are real, preserved through a process called plastination.
TUESDAY
STOMP
Stomp broke through with a 1997 program produced by HBO. Since then, they've only found newer and crazier ways to create visceral percussion experiences for audiences. You won't look at trash cans the same way again.
BEIRUT
No No No, the group's fourth record, was unleashed to indie folk fans in September on the label 4AD. Principal songwriter Zach Condon continues to perform much of the instrumentation on the band's records. For this one, he played piano, synths, organ, ukulele, and celesta. (What, no didgeridoo?)
WEDNESDAY
THE INFAMOUS STRINGDUSTERS
Even if you haven't heard of them, the name probably gave it away: This is most certainly a bluegrass band. The Stringdusters have a specific focus on honing its live act, adding improvised flourishes and deviations to standard songs.
DURAN DURAN
"Hungry Like the Wolf" has endured as a gem of the 1980s. The band is still releasing records, but for some, revisiting the decade of the band's prime is the goal.
THURSDAY
HARVEY B. GANTT CENTER FOR AFRICAN-AMERICAN ARTS +CULTURE
Once called the Afro-American Cultural Center, this museum opened in the 1970s and jumped around to different venues before settling in its current South Tryon Street location in 2009. Dance Theatre of Harlem: 40 Years of Firsts (through June 26) celebrates the famous ensemble with costumes, set pieces, and video excerpts. 1960Now (through June 26) is the work of photographer and activist Sheila Pree Bright, who provides black-and-white images of the '60s Civil Rights movement and current activists. The museum's permanent exhibition, the John & Vivian Hewitt Collection of African-American Art, showcases the work of 20 artists, such as Charlotte native Romare Bearden.